No matter how tasty your recipe may be, it's just as important that we recipe writers ensure our audience is set up for success in their kitchens. This series can be your one-stop resource for tips and methodologies to help you translate those tasty recipes onto the screen and into your readers' kitchens. Today's post is all about why the writing phase is so important, and how I've learned so much about all this!
Jump to (scroll for more!):
It (Must Be) All About Our Readers
As recipe developers, bakers, cooks, chefs, and bloggers, we work extremely hard to make sure our dishes and treats taste incredible. But unfortunately, none of that matters if our readers can't produce that same result at home!
Officially writing out and posting the recipe is often one of the last steps of our process. By that time, we're not only exhausted, but probably so tired of a recipe we've baked 10 times in 2 days, that we're in a "just get-it-done" mentality.
(It's not like that recipe is the only thing on our plates after all!)
Often, I find this can make it very easy to forget that we need to serve our readers first, always. And to do that, we need to give the recipe card writing process as much time, dedication, and devotion as we do the recipe development, the photography, the SEO research, and everything else that goes into creating an amazing blog post.
How did I learn all this?
Over years of honing my recipe skills in professional production and test kitchens, I've learned that sadly, there are A LOT of poorly written recipes out there.
Why is that a problem? Because those poorly presented recipes leave our readers alone in their kitchens, wondering why their dish doesn't match the picture on the screen.
Throughout my career I've not only worked in recipe/product development for national baking brands like King Arthur Baking Company and Pete & Gerry's Organic Eggs, but also on a baker's hotline, where troubleshooting baking issues all day, every day was literally my job.
Thanks to those experiences, I've really had time to understand the breadth and diversity of home bakers, and where they tend to struggle the most.
Where is that, you ask?
Honestly, the most common errors were often just simple steps, lost in translation or left out on assumption that the reader "should know to do this." And often those little omissions or mis-communications can make all the difference between a sad sunken cake or a perfectly domed masterpiece coming out of the oven.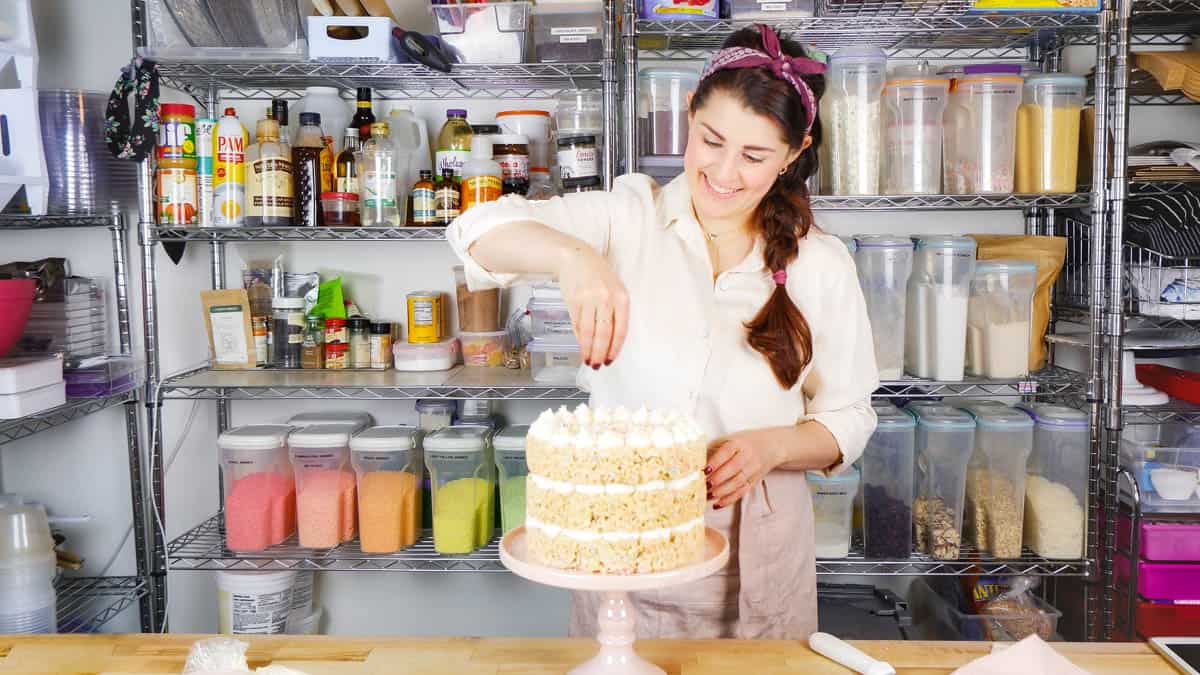 Why Writing a Good Recipe Matters
Not only do poorly written recipes lead to disappointment, but they also keep delicious dishes and treats that we developers worked really hard to create from being enjoyed, because those at home simply can't replicate our drool-worthy results.
Over the few years of my blogging journey, I've found soooo many great resources out there on SEO, photography, website development, social media, etc. But in the area of recipe writing, I haven't found much at all. So I wanted to fix that!
I've put together this series of post with all my knowledge on basic tips for writing a good (aka reproducible results) recipe, broken down by all the important zones. The next post in the series will start with a focus on the ingredients, and then we'll move to the instructions, and beyond from there!
I've done my best to keep everything as simple as possible, while still being really thorough, as different recipe types will require different techniques and clarifications, as will different audiences.
But in the end, the goal for every one of us is the same - whether you're developing the best recipe for a thanksgiving turkey or a chocolate chip cookie - an easy to follow set of ingredients and instructions, that gives our home cooks and bakers confidence in the kitchen, and truly sets them up for success.
But what if I like my style of recipes?
Of course, there are exceptions to every rule, but for my fellow recipe writers, I hope these tips provide a solid foundation for a thorough, repeatable, and easily understood recipe.
Once you get the nitty gritty details locked down, then of course you can take this template and add your own style and sparkle on top! Just make sure to keep in mind, that whatever you decide to change or deviate from, should be in the interest of accommodating your specific reader's needs.
For example, if your readers are more experienced in the kitchen, then maybe you don't need to mention scraping the bowl as most average bakers know that's important to do throughout the mixing process. If you're looking to serve novice bakers though, maybe it's worth mentioning at a critical step or two in the recipe.
In the end, when you're deciding how to write a recipe, just imagine yourself in your reader's shoes. What information would you need to complete the recipe exactly as you intended it to be made, without having any prior knowledge of the process?
p.s. Having someone who truly doesn't know the recipe test it out (like a family member or friend who's at the skill level of your audience), is a great way to highlight those blindspots you may have from making this recipe one too many times during development. My mom is that test baker for me!
And to my home cooks + bakers (kudos to you if you're still reading at this point! lol), I hope that getting a peek behind the scenes of how recipes go from our kitchen to your screen will help you feel more confident in the kitchen and give you some tools to recognize a good recipe where the author is setting you up for sweet success.
So let's get into the nitty-gritty of writing an amazing recipe, in our next lessons all about ingredient naming and organization:

---
Ready to learn more and put all your new skills to good use?
Check out my newest tutorials and recipes below, and get to baking!

This website contains Amazon affiliate program links. This means that I earn a small commission on qualifying purchases at no additional cost to you. I will never provide a link to nor recommend any product or service that I don't genuinely love or personally use. Thank you for supporting MINT + MALLOW kitchen and the brands that keep this blog running.