---
A deliciously crisp edge, a soft and doughy center, dark chocolate chunks, and a touch of flaked salt...these are not your average chocolate chip cookie.
If you've read any of the lessons on the site, you've probably seen chocolate chip cookies mentioned a lot. In my humble opinion, it doesn't get better than a warm and gooey chocolate chip cookie with a crisp edge and doughy center, packed with molten dark chocolate. So the quest for the perfect chocolate chip cookie recipe was no small task in the M+M kitchen.
---
I worked on this recipe for over 5 years, and the result was more than worth it. So to all you chocolate chip cookie lovers out there - I hope you can taste all the love and devotion that went into this recipe as I've put more time into it than any other in The Recipe Book.
---
---
(And I have to note that you definitely don't want to skip on the flaked sea salt either! Even if you need to pick some up just for these tasty treats. It is very important for balancing the sweetness from the doughy centers and complimenting the bitterness of the dark chocolate as well. In short, the sea salt is what brings it all together and really takes these cookies to the next level).
Let's bake!
---
Sea Salt Chocolate Chip Cookies
This classic recipe is elevated with a few serious rounds of mixing to give you that crackly look that tells you these little treats will have a delightfully crisp edge, but a soft and chewy center! The touch of sea salt on top seals the deal with a modern twist to balance perfectly with the sweet cookie below.
Ingredients
8

tablespoons

unsalted butter

(softened)

⅓

cup

brown sugar

¾

cup

sugar

2

teaspoons

vanilla extract

1

large egg

1 ¾

cups

all-purpose flour

½

teaspoon

baking soda

½

teaspoon

salt

1

cup

chocolate chips

(see tips)

Flaked sea salt

(for garnish)
Instructions
Prep oven/pans and cream butter: preheat oven to 375°F. Line two baking sheets with parchment. Cream the butter, sugars, and vanilla together until light and fluffy (2 minutes on med-high using a mixer).

Beat in egg: add the egg and beat until it's fully incorporated and the batter smooths out (another 2 minutes on med-high using a mixer).

Add in dries: stir together all the dry ingredients (except the chocolate). Add the dries to the batter and stir just until it's mostly combined (about 80% of the way mixed).

Add chocolate: add in the chocolate all at once and stir in by hand just until it's distributed throughout the dough and all the flour streaks are gone (you can do this using a stand mixer carefully on the lowest setting, but the dough will be too stiff for most hand mixers to work well here).

Scoop and tray: scoop dough into rounds using 2 tablespoons of dough per cookie, and place on a prepared baking sheet at least 2" apart. For an extra hand-made touch, gently press a chocolate chip into the top of each dough ball.

Salt and bake: sprinkle a few crushed flakes of sea salt on top of each cookie. Bake for 10-12 minutes, just until there's a golden-brown ring around the edges, but the centers are still pale.

Knock 'em down: as soon as you take the cookies out of the oven, knock the tray firmly on the counter or hit it a few times from underneath (this helps to settle the molten batter while it's still all gooey and give you that nice crackly look - plus it's great stress management hehe).

Cool, share and enjoy: cool cookies as long as you can keep away from them (usually about 2 minutes in my kitchen), then pass them around and enjoy!
Test Kitchen Tips
I prefer about a third semi-sweet chocolate and two-thirds dark chocolate; the higher the quality, the better in my book, but if Nestle's semi-sweet chips is what you grew up loving, then definitely stick with those for that extra touch of nostalgia.
Nutrition
Calories:
127
kcal
Carbohydrates:
20
g
Protein:
1
g
Fat:
5
g
Saturated Fat:
3
g
Trans Fat:
1
g
Cholesterol:
20
mg
Sodium:
91
mg
Potassium:
22
mg
Fiber:
1
g
Sugar:
11
g
Vitamin A:
152
IU
Calcium:
7
mg
Iron:
1
mg
⭐ Did you try this tasty recipe? ⭐
Please give it a ⭐ rating in the recipe card or leave a comment at the bottom of the page to help others find this sweet recipe. I'd love it if you'd share your treats (literally and electronically!), and tag @mint.and.mallow.kitchen on Instagram or Facebook so I can see your beautiful bakes! Xo, Jocelyn
---
I hope you and your loved ones enjoy this recipe and when you give these a try, please share (literally and electronically!) and tag me on Instagram or Facebook @mint.and.mallow.kitchen so I can see all your amazing sweets and help you with any baking conundrums that come up!

Love, light and sweets always,
Jocelyn

This website contains Amazon affiliate program links. This means that I earn a small commission on qualifying purchases at no additional cost to you. I will never provide a link to nor recommend any product or service that I don't genuinely love or personally use. Thank you for supporting MINT + MALLOW kitchen and the brands that keep this blog running.
---
Are you ready to learn how to bake everything better?
Check out our lesson collections to learn how to play and develop your own recipes in the kitchen, so we can help you take all your bakes to the next level!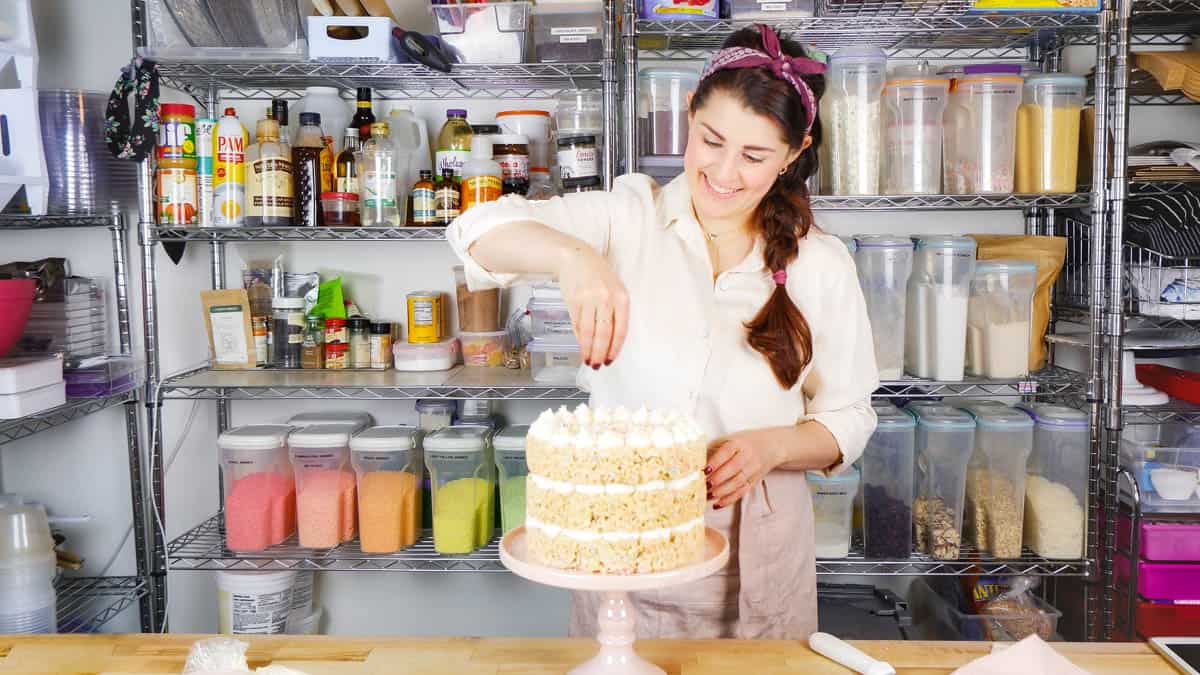 ---