After Baking Measuring 101, we all have an idea of what it means to measure by volume or weight. So now let's take a look at the benefits and pitfalls of each method so you can make an informed decision about which is best for you! We'll start with the volumetric measuring cups and spoons that we're all very familiar with.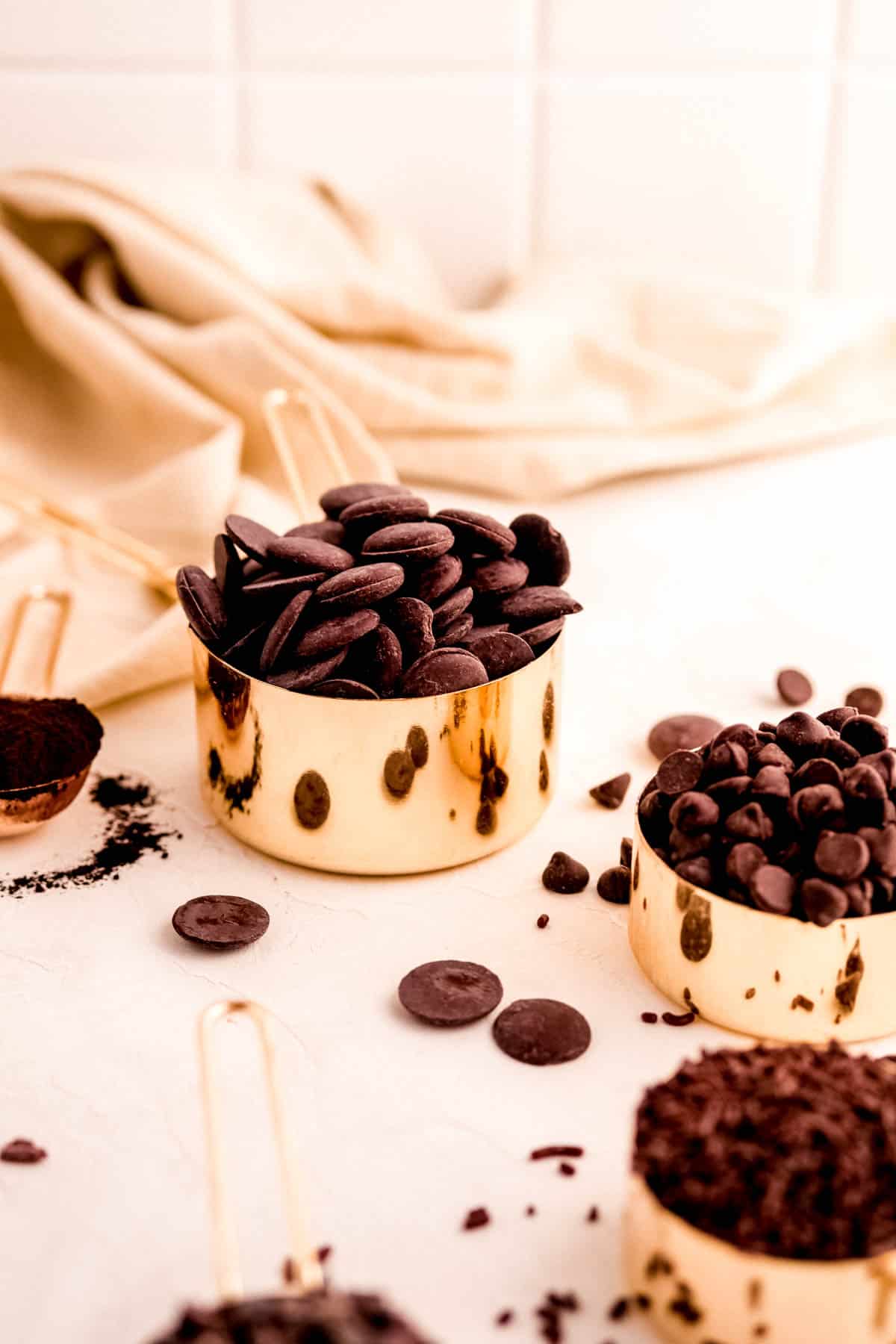 ---
Jump to (scroll for more!):
The Pros of Measuring by Volume
When it comes to using cups and teaspoons, the biggest pro for most Americans is familiarity.
It's the system so many of us grew up using - the one your mom and your grandma used. (Although maybe grandma had that "I just know by sight how much to add" intuition we all aspire to). In short, it's comfortable.
Because it's the standard system in the US, it's also the system that nearly all American recipe developers use for their baking measurements.
---
The Cons of Measuring by Volume
In my mind, there are two major cons to using volumetric measurements.
Room for Error
The first is that it leaves a lot of room for error. Measuring cups aren't super-accurately manufactured in many cases. Additionally, the nature of eyeballing a "level" cup that's sometimes scant and other times heaping adds even greater error.
Many ingredients also include instructions like "packed" or "sifted." Those practices can significantly affect the amount of ingredients that end up in your recipe. For example, you'll get more brown sugar in if you pack your cup tighter. If you sift your powdered sugar before or after measuring it, it will also effect how much fits in your cup.
2 Cups + 2 Tablespoons + 1 Teaspoon...UGH
Measuring by volume can also get annoyingly cumbersome with measurements like "½ cup + 2 tablespoons sugar". (Recipes with those odd numbers are actually, most-likely written by a baker who bakes by weight and was trying to convert their recipe back to cups for their audience. Needless to say, it can get pretty messy!)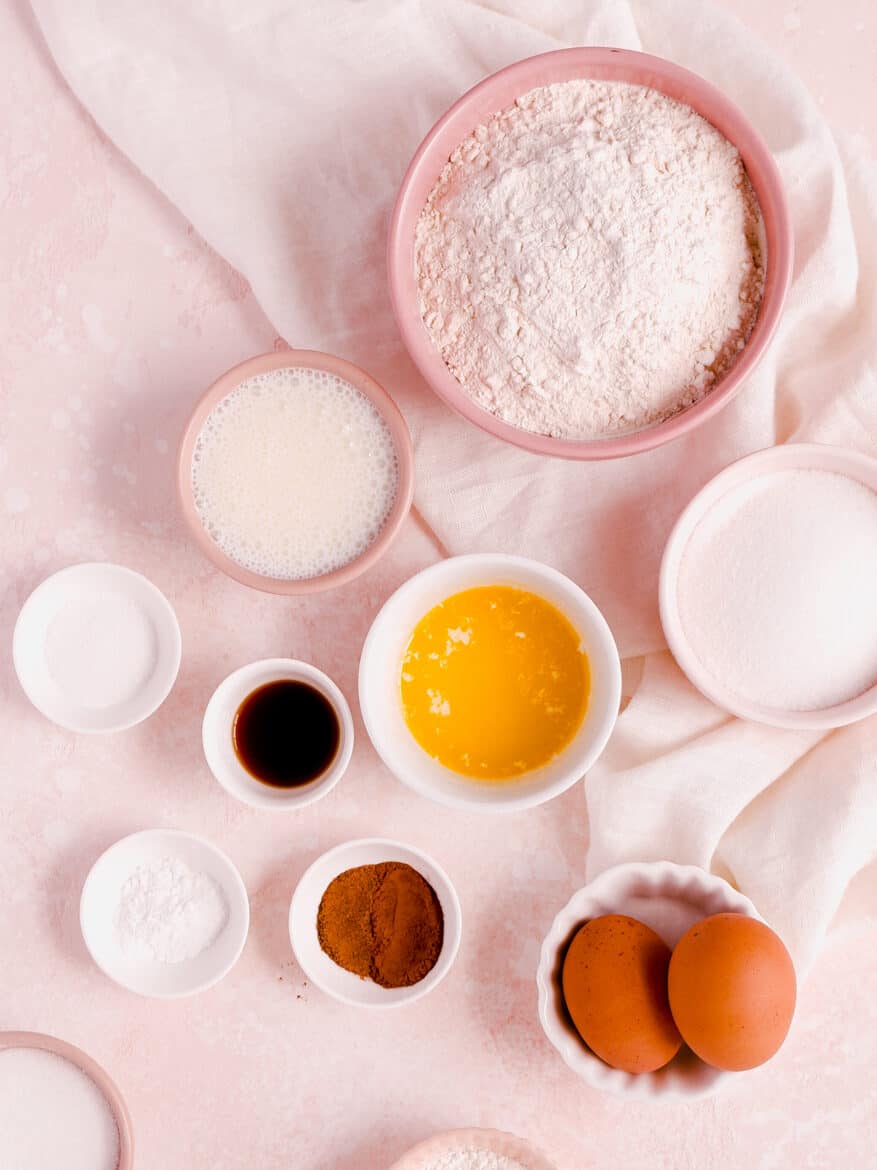 More dirty dished, more problems...
Secondly, there are waaaaay more dirty dishes to deal with when baking by volume.
Depending on your particular style of scaling by weight, you'll need at most around 3 bowls for a standard recipe. One to mix your dry ingredients, one to mix your wets, and one to use as your mixing bowl.
When made using volumetric baking measurements, that same recipe would require those same few bowls. BUT, you'll also dirty all the measuring cups, spoons, and utensils you needed to measure each ingredient. Heaven forbid you have to try and scrape shortening or peanut butter out of a measuring cup too. (Although corn or maple syrup are probably the worst in my book).
You might even run into the fun conundrum of using your 1 cup measure for milk, only to realize that you now have no dry cup measure to use for the flour.
---
Volumetric Issues for Professionals and Recipe Developers
If you happen to be a recipe developer, you probably know that the other major downside to volume is its pre-defined increments.
In other words, if you post your recipe for home-bakers to use, you're stuck with pre-set cup and spoon measurements. Either that, or your recipe ends up being particularly annoying for your audience with odd measurements as discussed above.
If you need more than ¼ cup of something, you have to go to a full ⅓ cup. What if a ⅓ cup is too much, but a ¼ cup isn't enough? Too bad, you have to pick one or the other.
If you don't share your recipes, but instead use them for products that you sell at your storefront or market stand, volume causes even more problems. Sizing your recipes to commercial quantities with cups is extremely tedious, annoying, and inaccurate. Furthermore, it's also limiting in terms of the batch sizes you have the option to make.
---
The Short + The Sweet
Most Americans bake by volume, using measuring cups and spoons. The main reason I can justify continuing this practice is that very fact: it's what everyone else does, and it's how most American recipes are written.

That said, beyond the learning curve of teaching yourself a new scaling system, there are very few downfalls to converting to weight.

If you're a professional baker or are thinking about pursuing baking or recipe development as a career, I strongly recommend - particularly for product-based businesses that don't share their recipes - that you look into working in baking measurements exclusively in weight. I promise that once you get into it, it will vastly improve your products and your mental health as well with shrinking dish piles (speaking from personal experience here).
---
Currently Preheating…
In the next post, I'll talk a bit more about why baking by weight is something I strongly recommend. We'll also take a look at what to expect if you decide to make the conversion.

Later on, I'll post a few more lessons on good practices for baking by both weight and volume so that you can bake your best, no matter what system you choose!
---

---
Ready to learn more and put all your new skills to good use?
Check out my newest tutorials and recipes below, and get to baking!

This website contains Amazon affiliate program links. This means that I earn a small commission on qualifying purchases at no additional cost to you. I will never provide a link to nor recommend any product or service that I don't genuinely love or personally use. Thank you for supporting MINT + MALLOW kitchen and the brands that keep this blog running.