---
You can't find a more classic pairing than butter cookies and jam. And this take on the classic British jammy dodger will have you feeling all the love!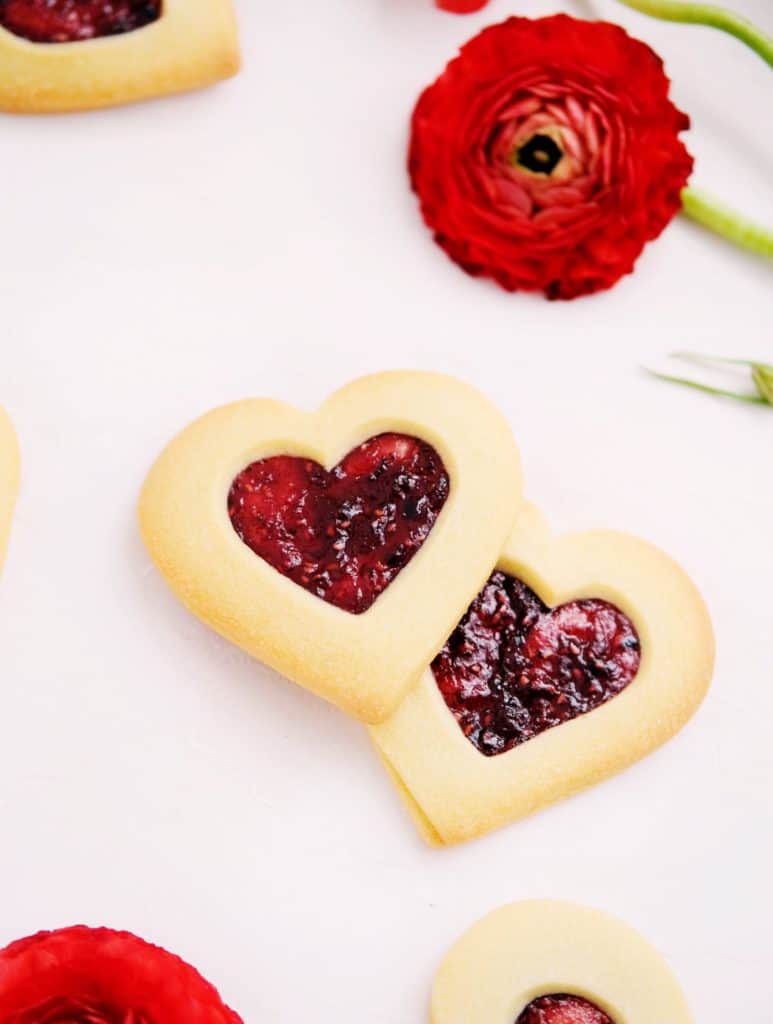 ---
If I'm being honest, there's never a bad time of the year to enjoy the always-classic Jammy Dodgers. But this holiday take is so packed with love that you can't help but make them for your Valentine.
---
With two thin layers of rich, tender butter cookies and delicious berry jam sandwiched in the middle for the perfect red pop of color, I know you'll be feeling the love from anyone who you share these tasty treats with.
Jammy Dodgers (aka raspberry filled shortbread cookies)
You can't find a more classic pairing than butter cookies and jam, and this take on the classic British jammy dodger will have you feeling all the love!
Ingredients
1

cup

powdered sugar

(sifted)

2

cups

all-purpose flour

½

teaspoon

salt

1

cup

unsalted butter

(softened)

1

teaspoon

vanilla extract

2

large egg yolks

½

cup

raspberry jam
Instructions
Mix dries: preheat oven to 375°F. Line two baking sheets with parchment. Combine all your dry ingredients and using a hand or stand mixer on low, mix briefly.

Sand dries + butter together: add in the butter in a few chunks with your mixer on low speed. Sand the ingredients together by allowing them to continually mix on low until the mixture resembles a wet sand - this can take 3-4 minutes and you may need to scrape the bowl once or twice to make sure everything mixes in properly. (Don't walk away from the mixer or turn up the speed because this mixture will make a full dough if you don't stop it soon enough!)

Beat in yolks: add in the egg yolks and vanilla and beat again on low speed just until a smooth dough forms. (Do not overmix or your cookies might end up tough and we want to have that nice, tender texture.)

Roll and cut: roll dough out (yes, immediately, there's no chilling here!) to about ⅛" on a well-floured surface. Cut out your desired shapes in pairs (we love hearts for this occasion!) as each sandwich cookie will need a matching top and bottom. For each of the tops, also use a smaller cookie cutter (about half the size of the bigger one) to cut a hole in the center of the top cookie that the jam will show through (the back end of a pastry tip works as a mini cutter as well). Place the solid bottoms on the prepared baking sheets at least 2" apart and set tops to the side momentarily.

Fill and stack: drop 1 teaspoon of jam on each bottom cookie (definitely err on the side of less jam as it'll spread out more than you think, and you can always add extra if you need it). Using an offset spatula, the back of a spoon, or a dinner knife, carefully spread the jam out into an even layer, leaving a ¼" border around the edge of your cookie. Add a top cookie over each jammy bottom, ensuring the jam has been spread to cover the full area of the hole in the top cookie.

Bake 'em: bake for 10-12 minutes, just until there's a golden-brown edge on the top cookies and the jam has started bubbling.

Cool, share and enjoy: cool cookies all the way to room temperature if you can wait as the butter cookies crisp up very nicely as they cool, and then share the buttery love and enjoy!
Nutrition
Calories:
164
kcal
Carbohydrates:
20
g
Protein:
2
g
Fat:
9
g
Saturated Fat:
5
g
Trans Fat:
1
g
Cholesterol:
40
mg
Sodium:
58
mg
Potassium:
23
mg
Fiber:
1
g
Sugar:
9
g
Vitamin A:
281
IU
Vitamin C:
1
mg
Calcium:
8
mg
Iron:
1
mg
⭐ Did you bake up this tasty recipe? ⭐
Please give it a ⭐ rating in the recipe card or leave a comment at the bottom of the page to help others find this sweet recipe. I'd love it if you'd share your treats (literally and electronically!), and tag @mint.and.mallow.kitchen on Instagram or Facebook so I can see your beautiful bakes! Xo, Jocelyn
---
I hope you and your loved ones enjoy this recipe and when you give these a try, please share (literally and electronically!) and tag me on Instagram or Facebook @mint.and.mallow.kitchen so I can see all your amazing sweets and help you with any baking conundrums that come up!

Love, light and sweets always,
Jocelyn

This website contains Amazon affiliate program links. This means that I earn a small commission on qualifying purchases at no additional cost to you. I will never provide a link to nor recommend any product or service that I don't genuinely love or personally use. Thank you for supporting MINT + MALLOW kitchen and the brands that keep this blog running.
---
Are you ready to learn how to bake everything better?
Check out our lesson collections to learn how to play and develop your own recipes in the kitchen, so we can help you take all your bakes to the next level!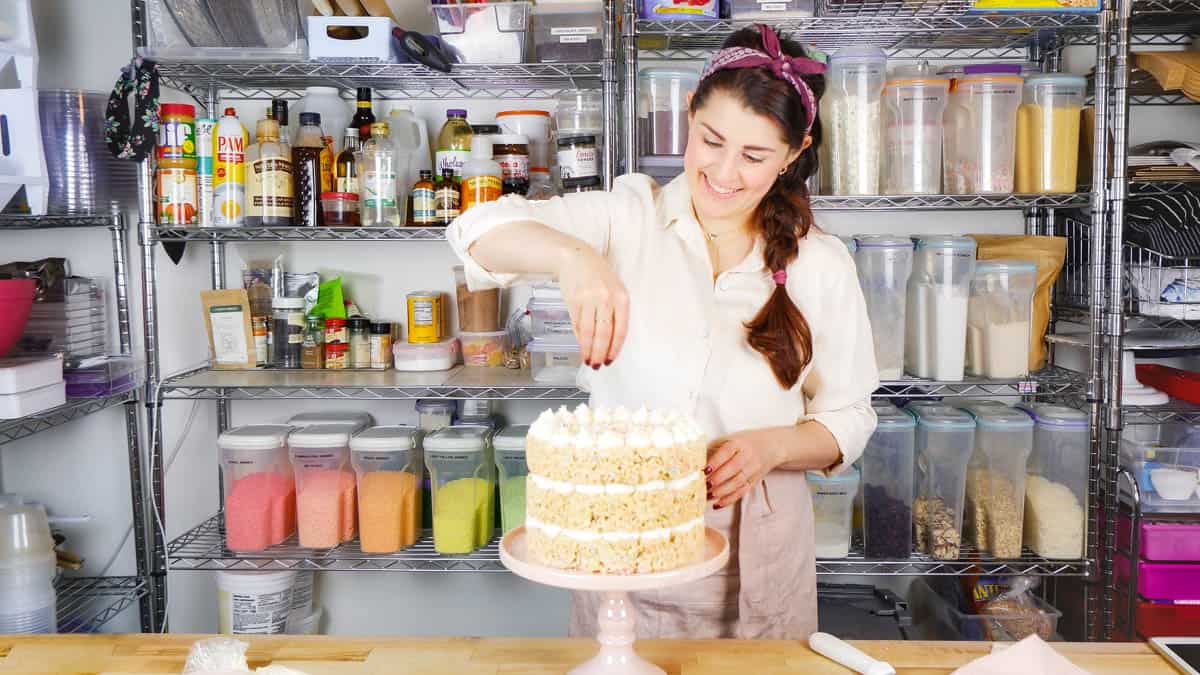 ---