If you are new to baking, or just someone who has been battling on with a wooden spoon, then you may be asking yourself, "do I really need a mixer for baking?" The answer...YES! Aside from your oven itself, a mixer is the most valuable and important tool in a baker's toolkit when it comes to ensuring that your recipes reach their full potential. So let's talk about why!
Jump to (scroll for more!):
While certain recipes like basic cookie doughs or oil-based cake mixes can easily be mixed by hand, there are many techniques for which our human muscles just aren't quite up to the task. Try whipping meringue or thoroughly creaming butter and sugar by hand, for example. Believe me when I tell you, your arms will feel like jello in no time!
When Do You Really Need a Mixer?
So let's get a bit more specific - when do you really need a mixer?
Well, pretty much any time your recipe says to "whip," "cream," or even "mix" your batter for longer than a minute.
Generally, when a recipe asks you to combine ingredients for more than a minute, you have two goals:
Incorporate a lot of air into that batter.
Really homogenize your batter and blend the ingredients thoroughly.
That's exactly what electric beaters and whisks are made for: in fact, they excel at it. While you certainly can add air into a batter by using a whisk or even a spatula by hand, generally, your best effort will pale in comparison to what an electric mixer can do.
Let the machines do all the work!
Last but not least, mixers also make your job waaaaay easier in more ways than one, beginning with the fact that especially stand mixers will mix your batter for you, leaving your hands free to wash up or prepare for the next step.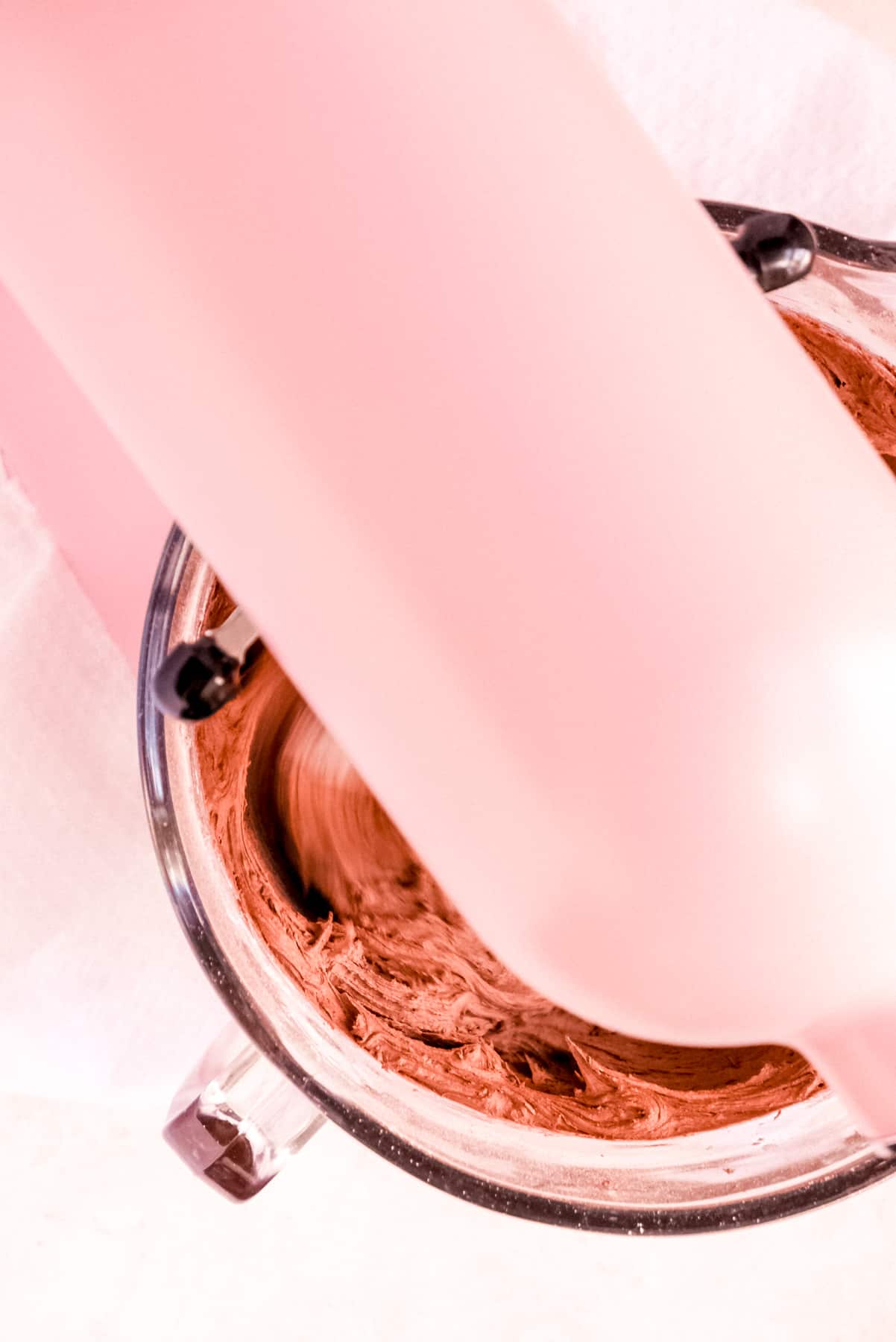 Why incorporating air matters...
Why are these air bubbles important in the first place?
You have the opportunity to incorporate as much or as little air into your batter as you want during the mixing phase.
For something like a meringue or a light and fluffy sponge cake, you're looking to incorporate a lot of air. On the flip-side, if you're mixing up a luscious ganache, you're looking to incorporate as few air bubbles as possible. (That's how you can keep your ganache silky smooth!)
For those baked products that we add a lot of air to (for example, by creaming the butter and sugar until light and fluffy or whipping the egg whites and gently folding them into the batter), air bubbles play a big role in the rise.
The role of air in the rise...
As most of us know, cold air contracts and hot air expands. So when all those tiny air bubbles in your batter start to heat up in the oven, they expand too. This causes your product to rise.
Next, those expanded air bubbles hold that lofty structure in place while the proteins and other elements of your product take time to cook and lock everything into place.
Now of course, there's a lot more to the rise of a cake than this simplified explanation. (Which we'll definitely go into in future lessons!) But if you listen closely, you'll actually hear all those air bubbles finally popping when your cake is ready to come out of the oven.
Pro tip: listening for popping air bubbles is the #1 way I check for cake doneness, especially for tricky cakes. While you still always want to look for browning and a set top of course, those popping bubbles are a great indicator or what's happening below the surface. This tip is extra helpful when it comes to something like chocolate cake, where you can't really perceive browning anymore.
Desperate times, desperate measures...
So, in a pinch, can mixing be done by hand when absolutely necessary?
If you're a particularly skilled and determined baker, yes!
I have personally made whipped cream from scratch by hand, and although it's a workout, it's definitely doable. However, I've never attempted to make a proper meringue by hand. I imagine I'd be tapping out before I even reached soft peaks.
So if you're serious about becoming a better baker, I highly recommend having an electric mixer at your disposal. However, that doesn't mean you need a $500 stand mixer. In most cases, a high-quality hand mixer will more than get the job done, although a stand mixer will provide more flexibility and more power. (We'll chat about which is right for you in a future lesson!)
The Short + The Sweet
So all in all, the air we incorporate into our products is super important. For better or worse, electric mixers are the best way to swiftly accomplish this "lofty" task with the least amount of effort.

But we can't overlook a mixer's first job: mixing! You'll need to use a mixer if you want to thoroughly incorporate all your ingredients together. The number of revolutions of most electric mixers in 1 minute far outpaces what the mere human hands of even the most practiced chefs can accomplish.
---
Currently Preheating…
Does all this pro-mixer talk have you thinking you should get your hands on one? Or maybe even upgrade to a slightly better model? In our next chat about mixers, we'll look at hand-mixers in particular: where they excel, what they struggle with, and which ones I have used and would recommend.
---

---
Ready to learn more and put all your new skills to good use?
Check out my newest tutorials and recipes below, and get to baking!

This website contains Amazon affiliate program links. This means that I earn a small commission on qualifying purchases at no additional cost to you. I will never provide a link to nor recommend any product or service that I don't genuinely love or personally use. Thank you for supporting MINT + MALLOW kitchen and the brands that keep this blog running.