While gluten free baking isn't exactly my expertise, I've picked up a few tricks over the years. So I want to share those gluten free baking tips with you here as I know both casual bakers and recipe developers alike will find these useful!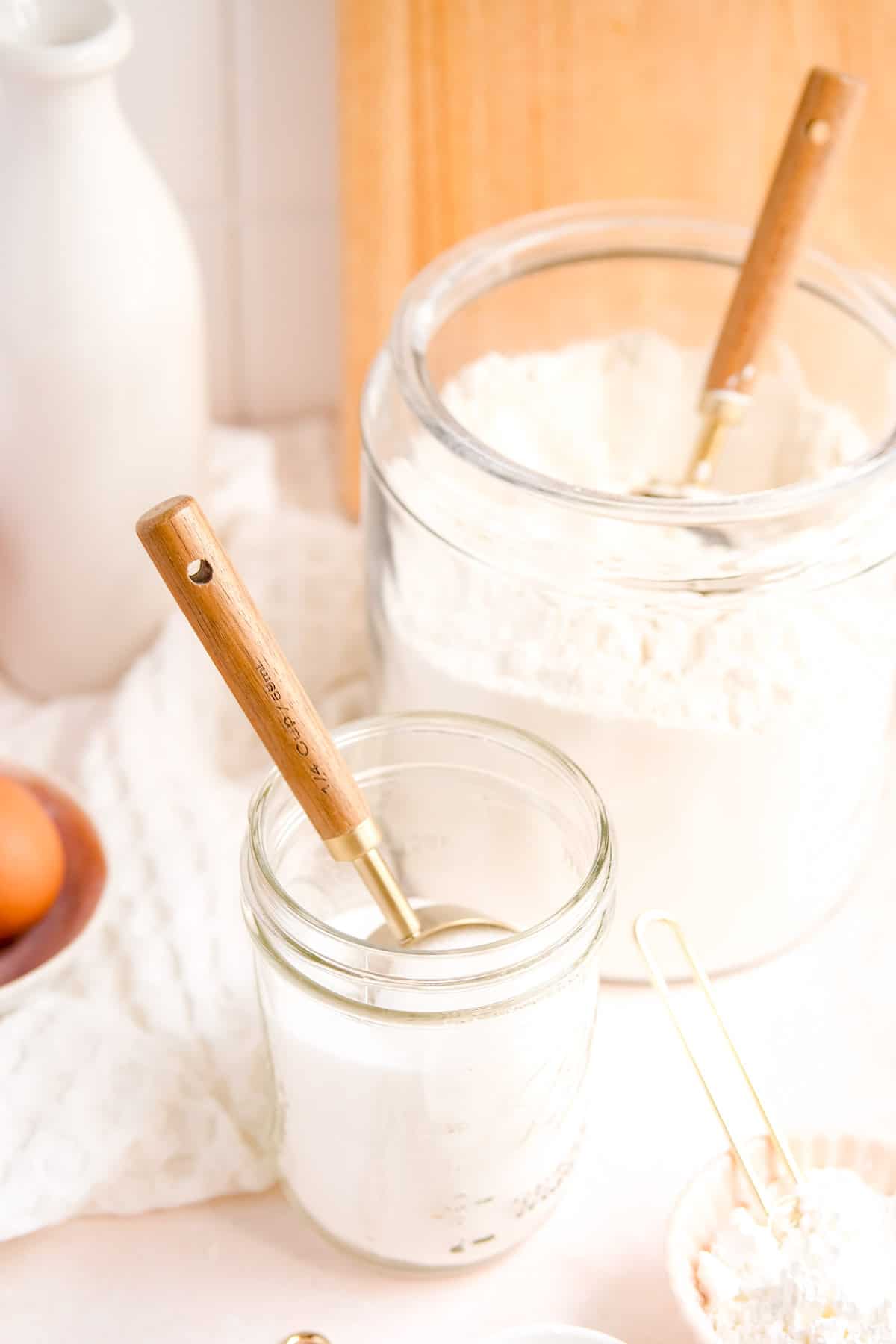 Jump to (scroll for more!):
How to Develop or Convert to a Gluten Free Recipe
When I set out to develop a gluten free recipe (or if you're looking to a recipe to gluten free), I generally recommend taking one of three approaches that have pretty good rates of success. So let's analyze why each one works.
1. Start gluten free.
Set yourself up for success by working with a product that is naturally gluten free and delicious. Meringues or flourless chocolate cake are great examples of this, and my Brown Butter Rice Krispie Treats are another tasty, classic recipe that can be made naturally gluten free!
There are many wonderful treats out there that never had flour in them from the start. Therefore, those recipes can be made without compromising taste or texture while still being fully gluten free.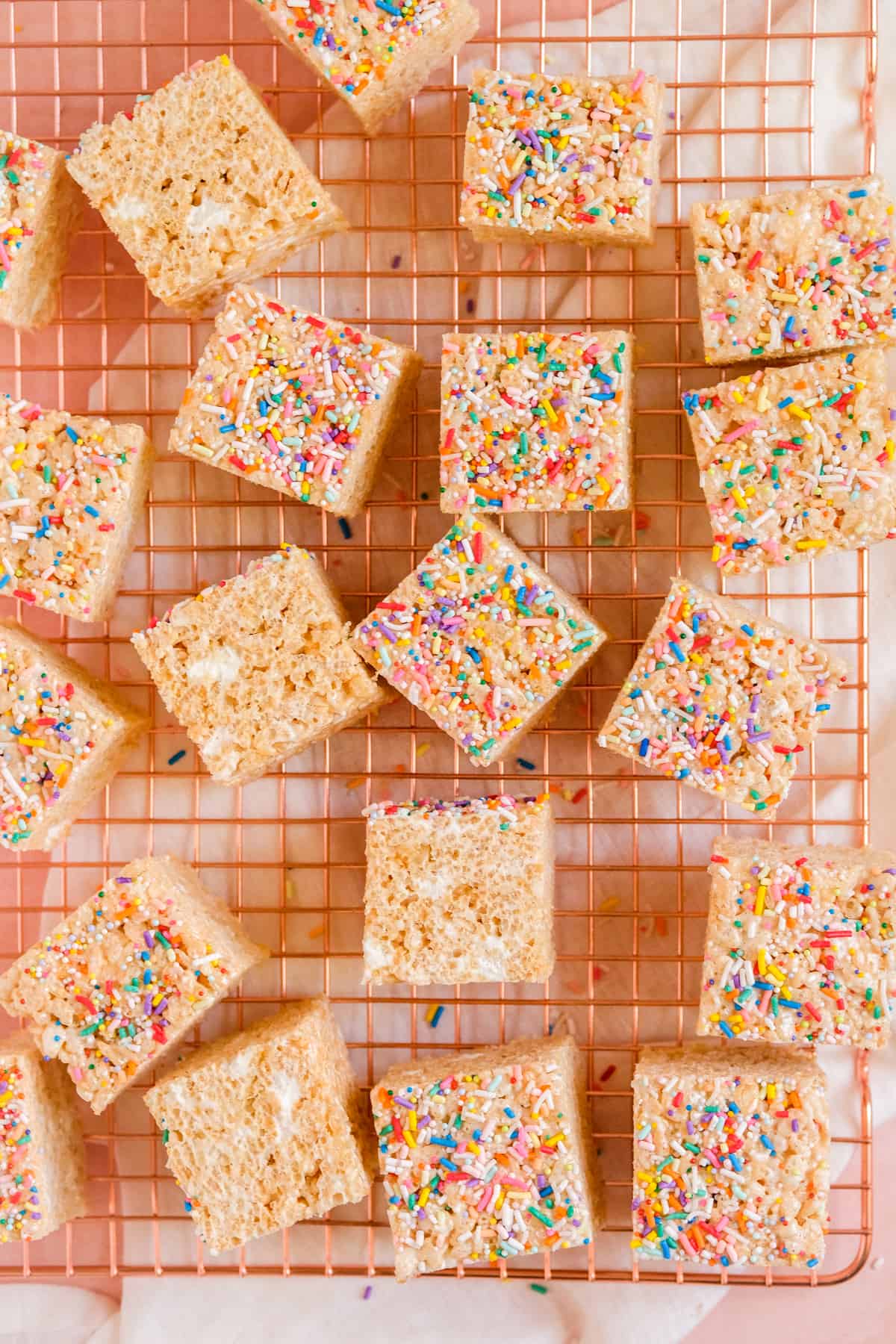 2. Choose a baked good that doesn't need wheat's glutenous structure.
Start with a recipe that doesn't rely heavily on flour. Typically, this means the flour will be a very small portion of the overall recipe ingredients. That indicates its only role will likely be to function as a "dry" ingredient, aka to absorb moisture.
The good news is, there are gluten free flours that can perform that particular function very well!
The swap can usually be done with little impact to your recipe. An example of this simple swap is my uber-fudgy gluten free brownies that I make for my bakery. They originally had so little wheat flour in them, that no one missed it when I swapped it out for whole grain oat flour.
3. Choose a baked good that highlights your gluten free alternative.
Find a recipe that will feature your favorite gluten free flours well. My personal go-to is always whole grain oat flour. Therefore, I try to create recipes where the oat flour will blend well in texture and taste with the other ingredients.
For instance, oat flour can make batters heavy, so I probably wouldn't use it when developing a fluffy gluten free cake. It works perfectly for my brownies, however, which are meant to be rich and fudgy, rather than light and cakey.
Gluten Free Flours to Play With
My preference for oat flour stems from working with in a lot of different recipes it over time.
Through much experimentation, I've found that it not only works similarly to wheat flour in a number of recipes that don't require a strong gluten network, but I also looove that it doesn't have the grit or coarseness of other gluten free flours like rice, coconut, or almond. It's also very mild in flavor.
That said, I do like almond flour for particular recipes, as it's fairly mild in flavor as well.
While almond flour is coarse, it doesn't have the unpleasant, sandy grit of other gluten free alternatives like rice flour, which I tend to avoid at all costs. When used correctly, almond flour's texture can actually contribute tenderness to your recipe, and amplify the delicate almond flavor as well.
The Short + The Sweet
As you might have guessed from the discussion above, you won't see a ton of gluten free recipes posted here (other than those naturally occurring in the wild world of baking, of course!).

That isn't because I don't think you can bake gluten free and make delicious products. But rather because I prefer, and am most skilled at creating classic, gluten-ful sweets.

That said, I love many classic recipes that are naturally gluten free (I mean flourless chocolate cake - what's not to love?), and I have developed or acquired various tasty gluten free recipes over the years that I can't wait to share with you!
---
p.s. the quickest gluten-free fix...
If you're a gluten-ful baker like me who finds yourself needing tips either for gluten free baking in general or a quick conversion for a gluten free family member or friend, King Arthur Baking has a lot of great recipes that I would trust as a good place to start.

During my time in their test kitchen, I had the pleasure of working with my team on their Measure-for-Measure flour blend. I can honestly say, it's the best option on the market that I know of for a quick gluten free fix. It's designed as a direct replacement (cup-for-cup or gram-for-gram, which is a great bonus) for all-purpose wheat flour. For many standard home-baker recipes, you would be totally fine just swapping it into your favorite chocolate chip cookies or vanilla cake.

Of course, you will still notice some differences in taste and texture, even when using a cup-for-cup style flour.

But, it's by far the easiest way to quickly make a recipe gluten free. It still produces a product that would meet the standards for any other gluten free baked good of that same sort. (And it'll save you from having to find a new gluten free recipe or buy all the specialty ingredients often needed for high quality gluten free baking).

One of my favorite things about it is if you have a family favorite recipe that you don't want to mess with for sentimental reason, but you have someone who needs to follow a gluten free diet, Measure-for-Measure flour can be a great option to preserve the original recipe, but allow everyone in your home to enjoy it equally.
---

---
Ready to learn more and put all your new skills to good use?
Check out my newest tutorials and recipes below, and get to baking!

This website contains Amazon affiliate program links. This means that I earn a small commission on qualifying purchases at no additional cost to you. I will never provide a link to nor recommend any product or service that I don't genuinely love or personally use. Thank you for supporting MINT + MALLOW kitchen and the brands that keep this blog running.