---
These delicious and oh-so-easy Cinnamon Streusel Muffins can be ready in under an hour! They start with a sour cream batter for tender brown sugar muffins. They're then packed inside and out with cinnamon streusel for pops of cinnamon flavor in the batter, and a crown of addictively crunchy cinnamon crumbs on top!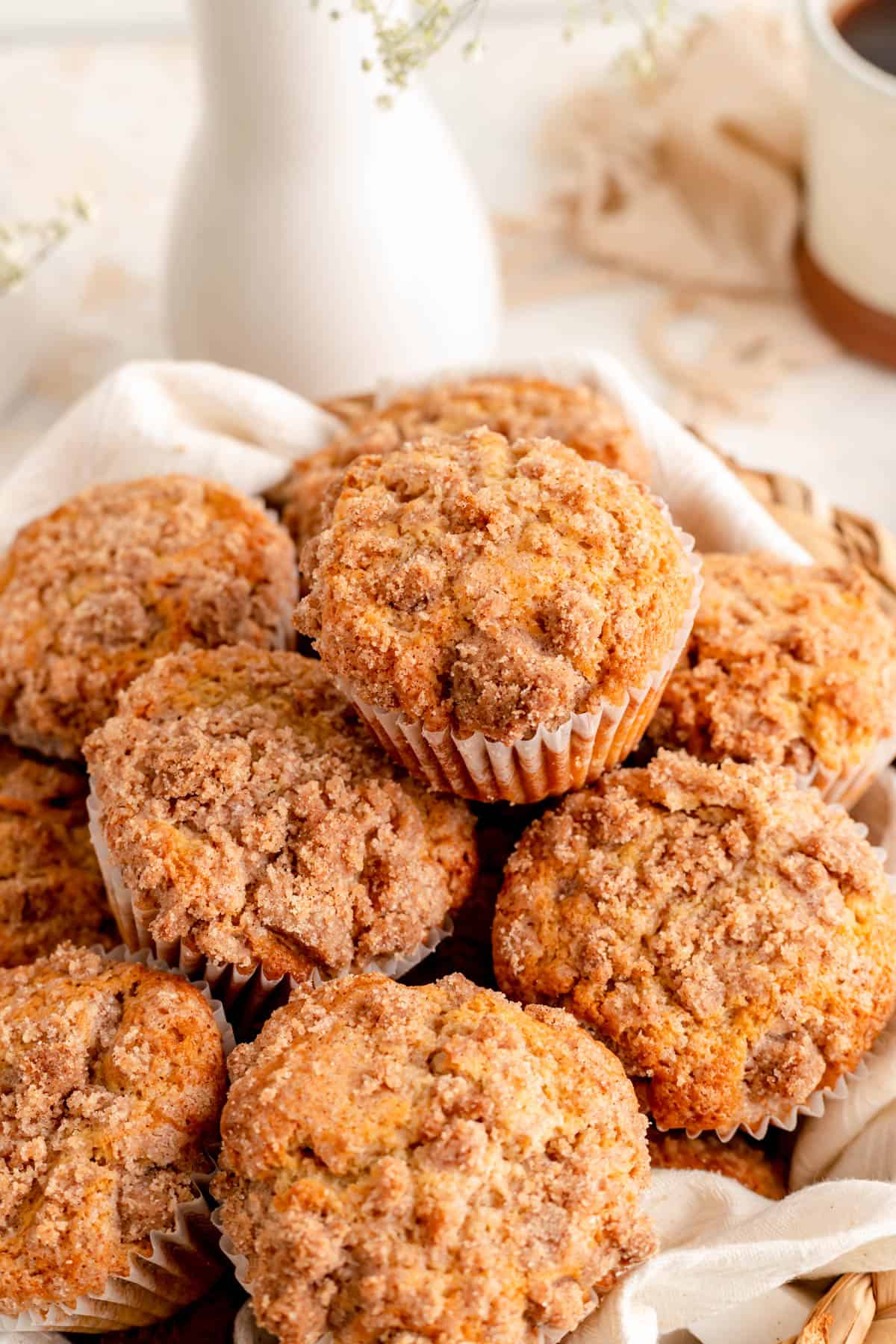 Jump to:
What is cinnamon streusel made of?
If there's anything I can hardly resist snacking on all day in the kitchen...it's crisp, sugary streusel on the top of freshly baked muffins.
Not that I don't love some good fluffy cinnamon muffins themselves too, but there's something about that crunchy sugar and spice flavor combo is dangerously addictive to me.
Muffins with cinnamon streusel come in many varieties (check out my Blueberry Cinnamon Crumb Muffins if you'd like a fruity take!). You can even use streusel in your pie filling like these Apple Hand Pies. But regardless of whether you're making streusel for muffins or another tasty destination, all these delicious crumbles are created from four very basic, but magical ingredients: sugar, flour, cinnamon, and butter.
This recipe is a classic cinnamon brown sugar muffin. It starts with a tender brown sugar muffin base, made with sour cream to keep it nice and moist. We'll then mix some of that cinnamon streusel into the batter, before piling a whole bunch on top of these super cinnamon-y muffins too of course.
The end result is the perfect treat for morning, noon, or night that tastes just like a sour cream coffee cake muffin with a little extra crunch on top!
Ingredient Tips for Better Baking
(Pssst…if you're ready to just get baking, get all the details in the recipe card below!)
---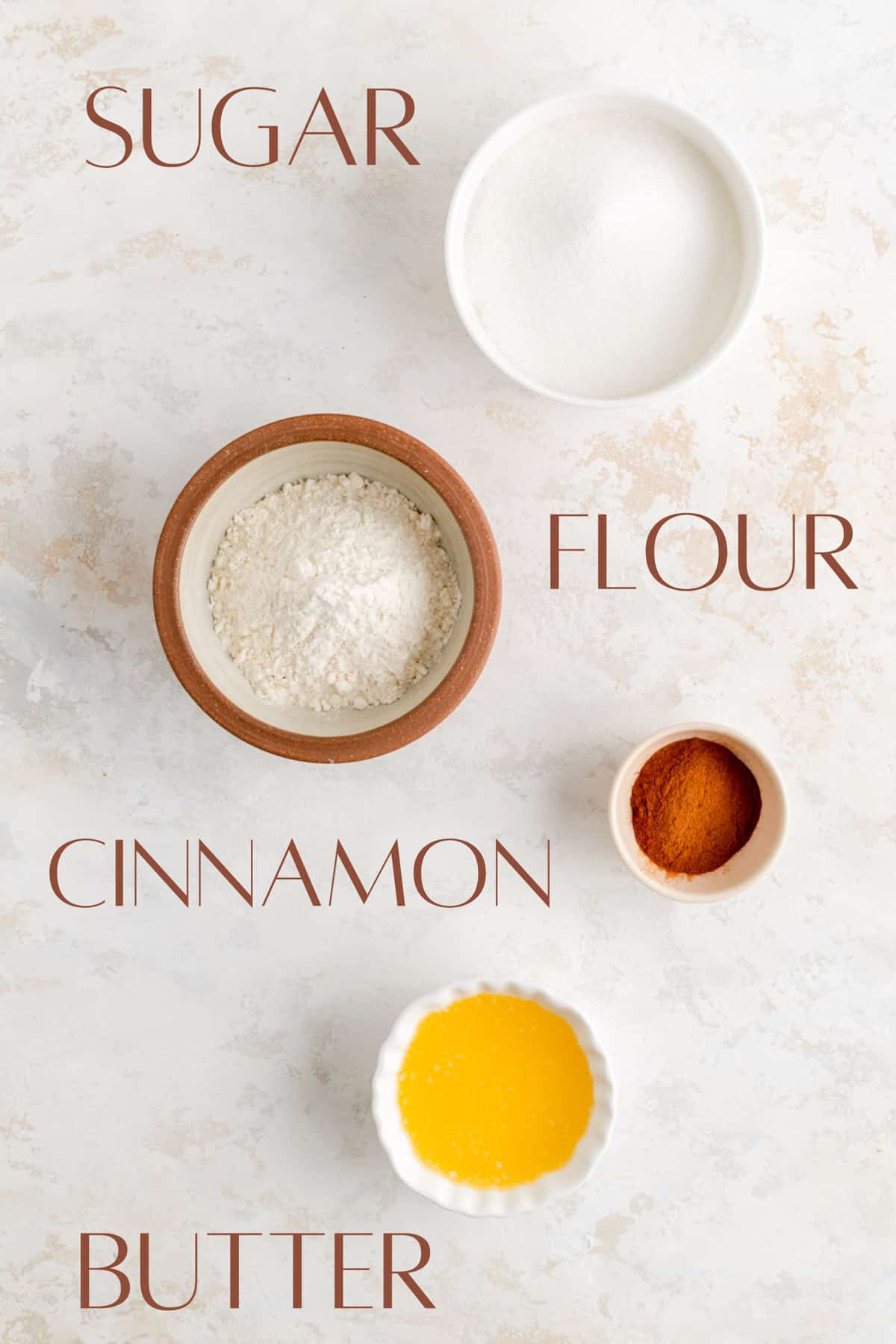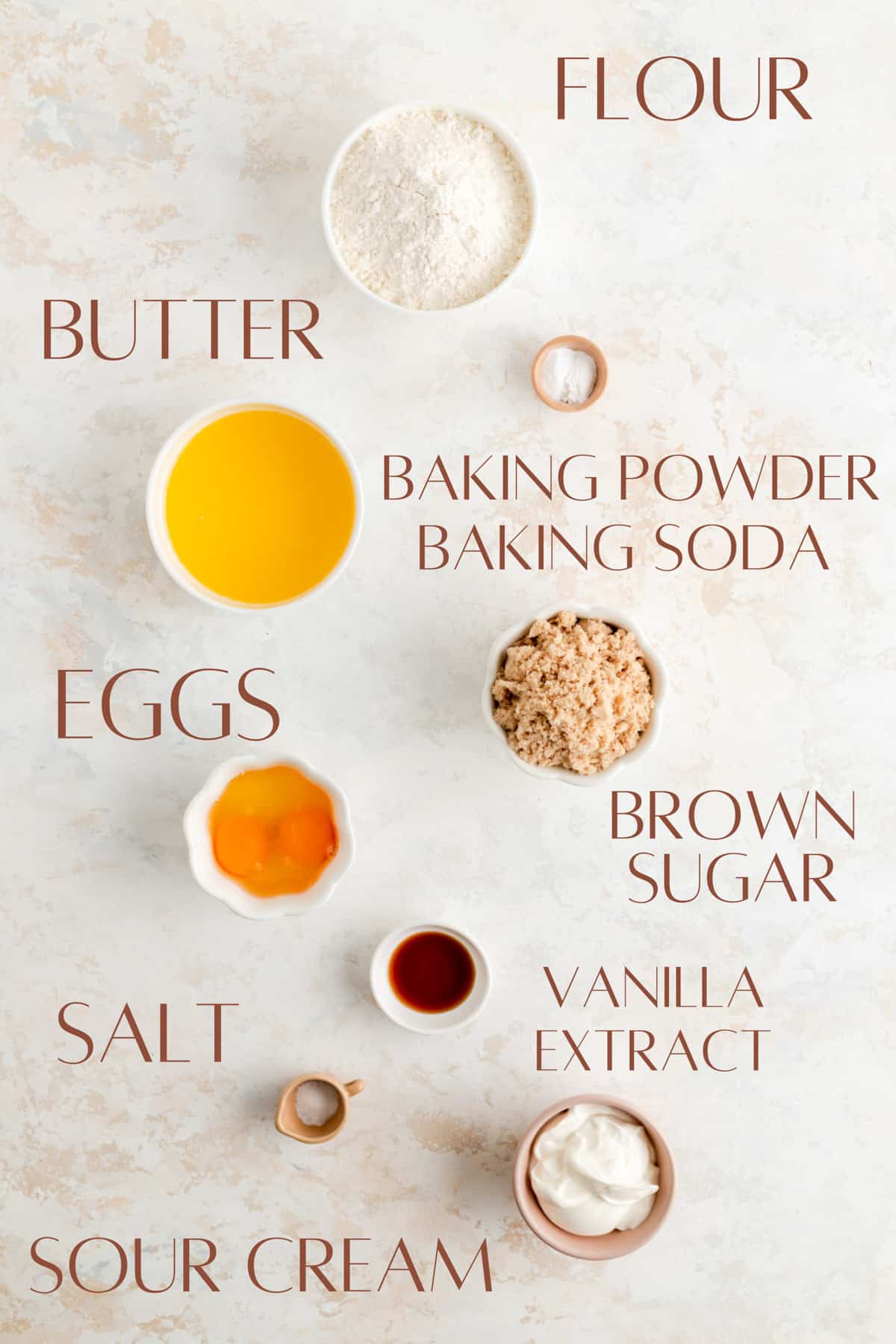 Brown sugar: using all brown sugar in a muffin base isn't super common, but I love the little hint of caramel the brown sugar brings to this recipe which pairs beautifully with all that cinnamon flavor. In a pinch, you could use white sugar if needed though.
Cinnamon: because there's a good deal of cinnamon in this recipe, I like to use a sweeter, more-mild cassia cinnamon, as opposed to a Vietnamese cinnamon which has a bit of heat to it, sort of like Red Hots candy. The sweeter cinnamon allows the other flavors to come through more, but if you like that strong cinnamon heat, feel free to use that spicier Vietnamese cinnamon for a little extra kick.
Baking powder: the baking powder will give us that beautiful puffy top and fluffy muffin crumb.
Baking soda: this helps the batter thicken right away in the bowl to give better shape to our final muffins.
Sour cream: this slightly acidic moisture-packed cream helps to keep our muffins both tender and moist!
(p.s. for all the basic tips that no one ever taught you, that are super important to help you bake your best, check out my Baking 101 series!)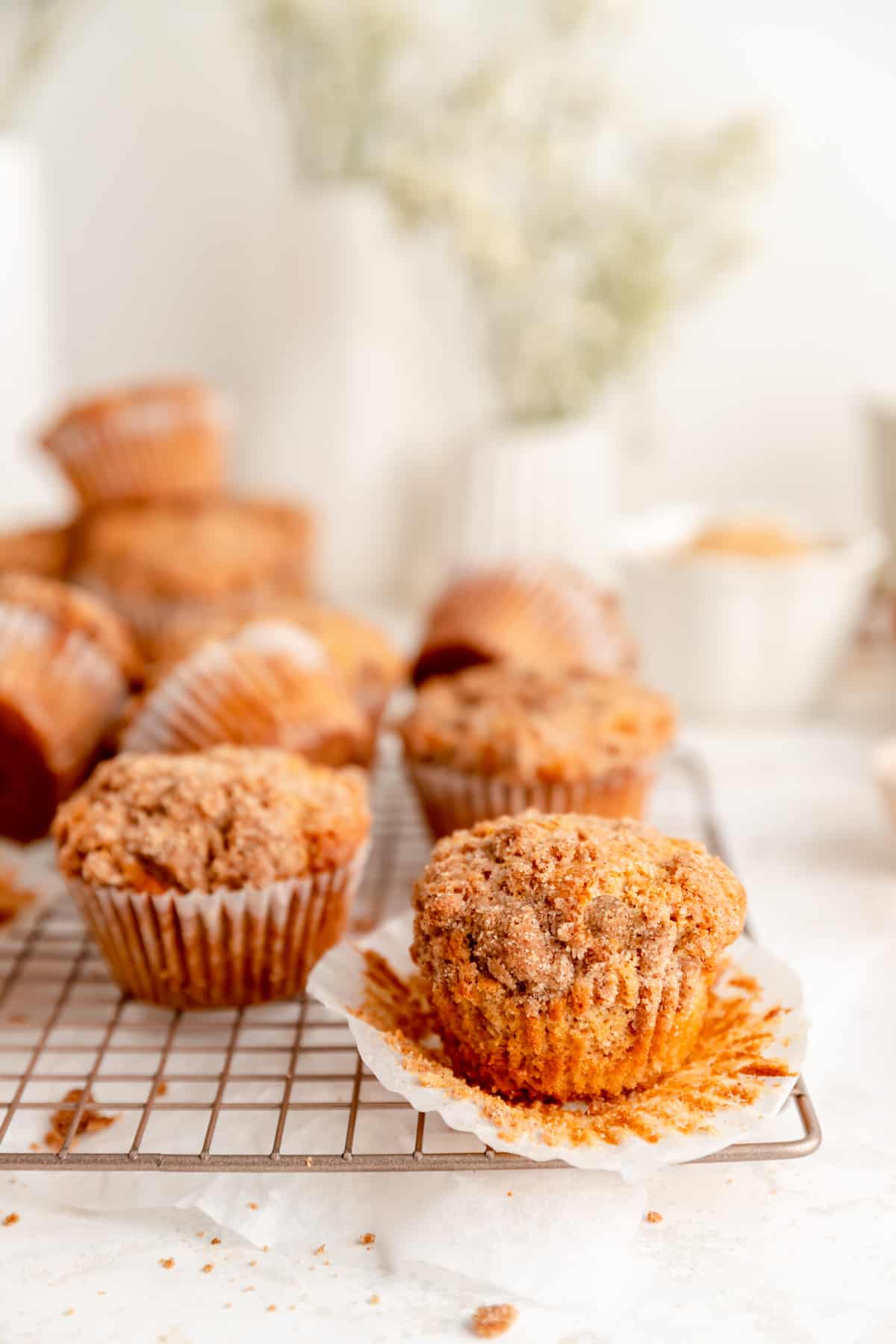 Special Tools You'll Need
A 2" ice cream scoop is optional, but helpful for quick, even muffin portioning.
How to Make Cinnamon Muffins from Scratch
(Pssst…if you're ready to just get baking, get all the details in the recipe card below!)
---
TO MAKE THE STREUSEL:
Prep your muffin pan with liners and pre-heat your oven. Stir together the dry ingredients.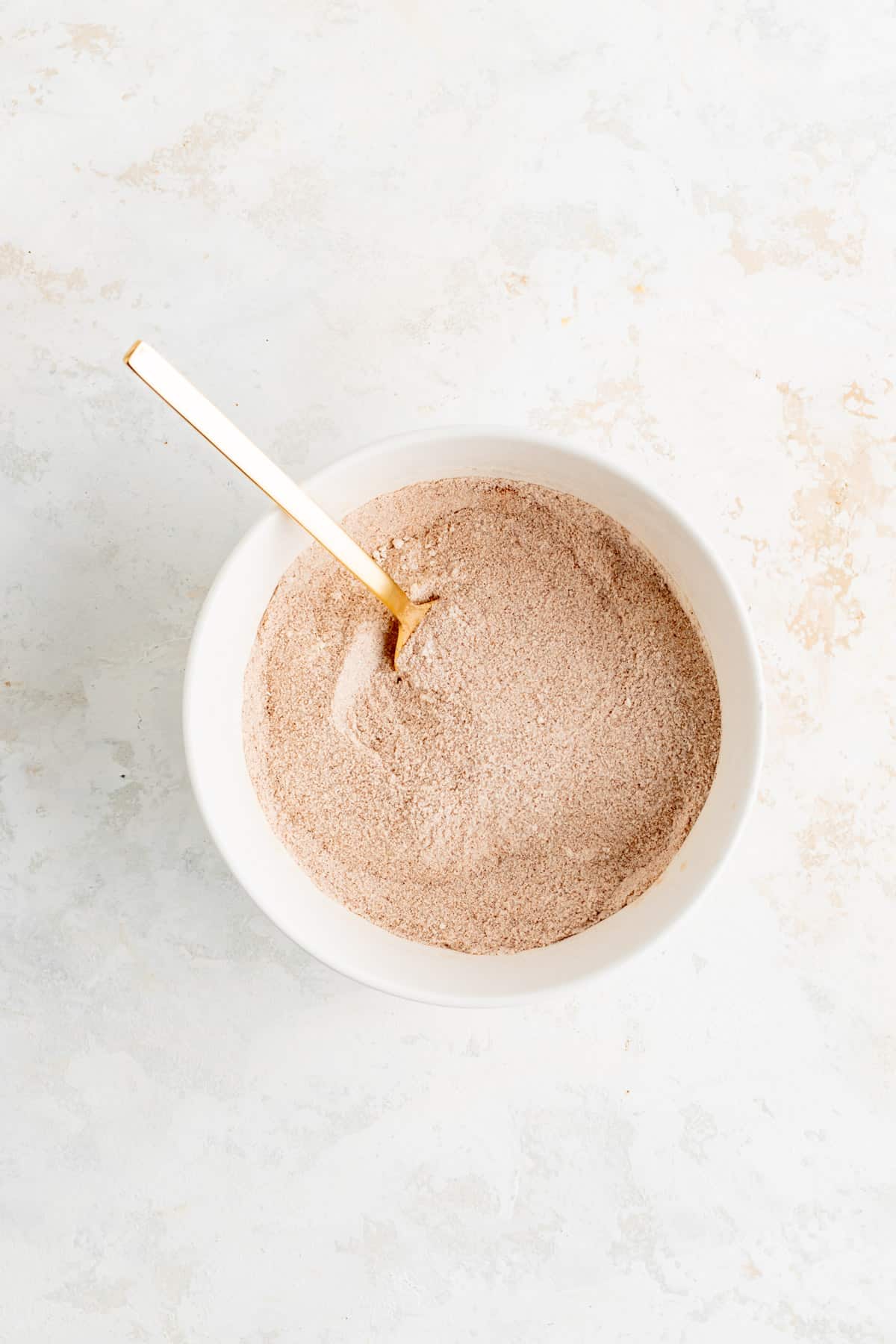 Mix in the melted butter until large crumbs form with no dry pockets.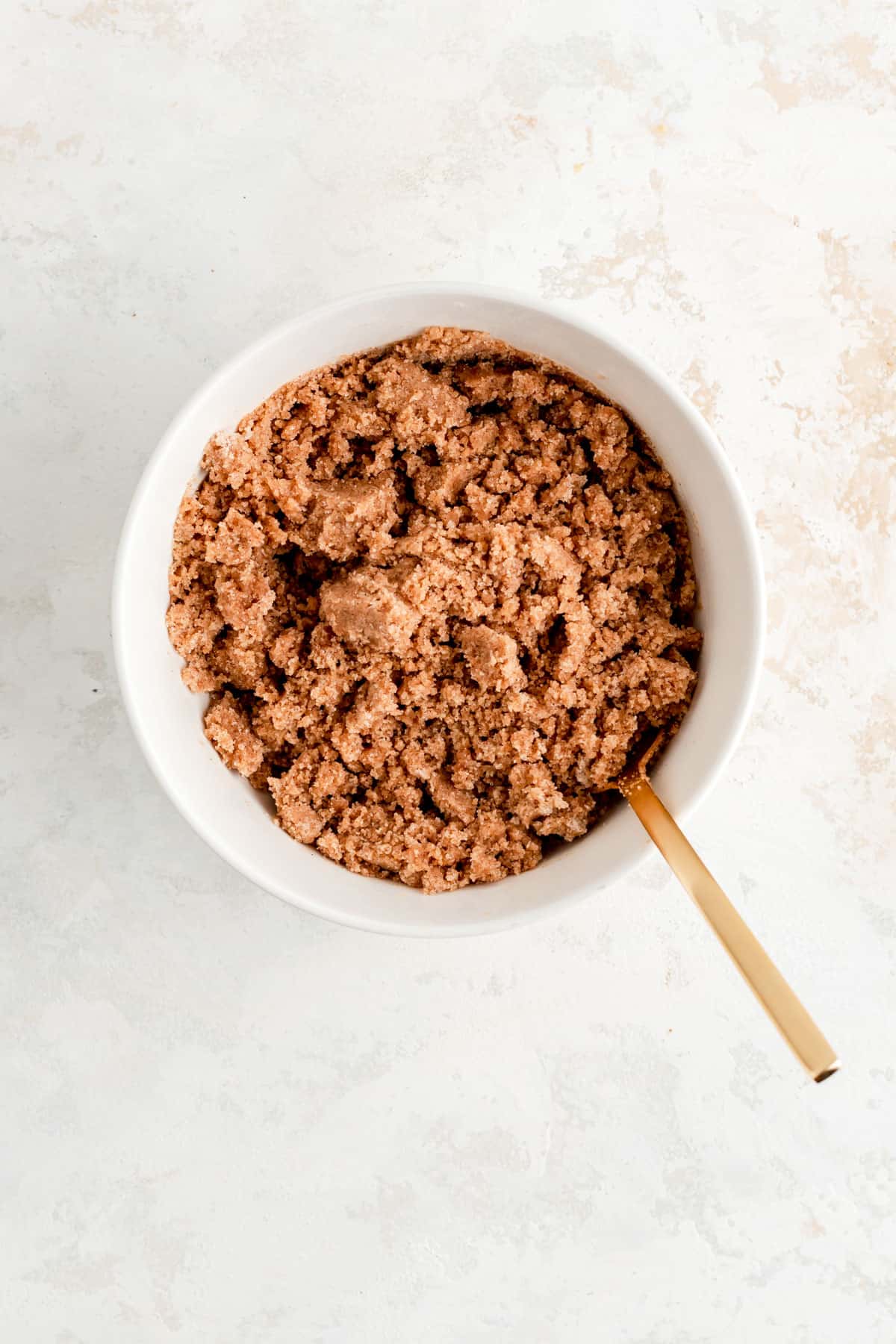 TO MAKE THE MUFFINS:
Combine all the dry ingredients.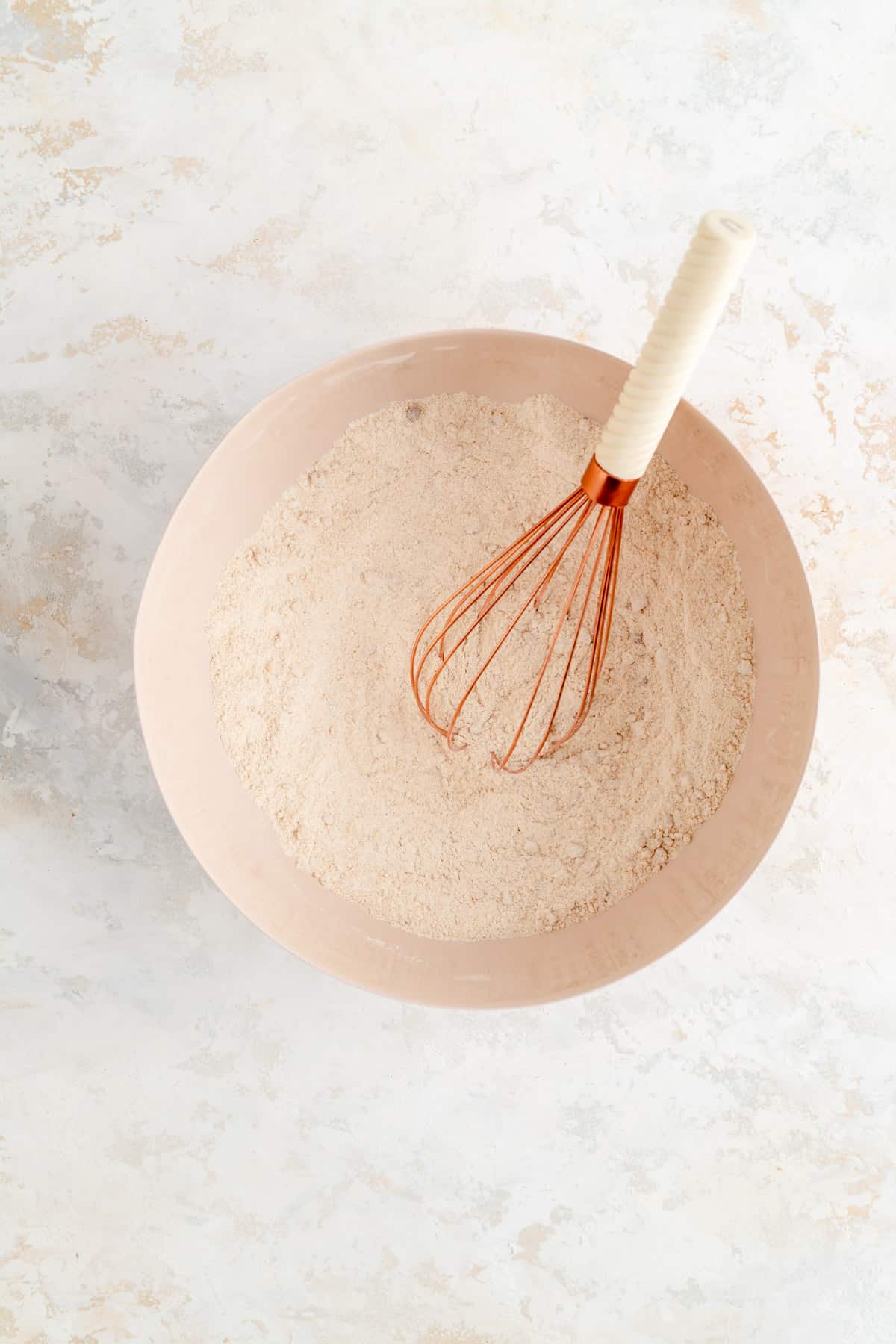 Combine the wet ingredients and melted butter.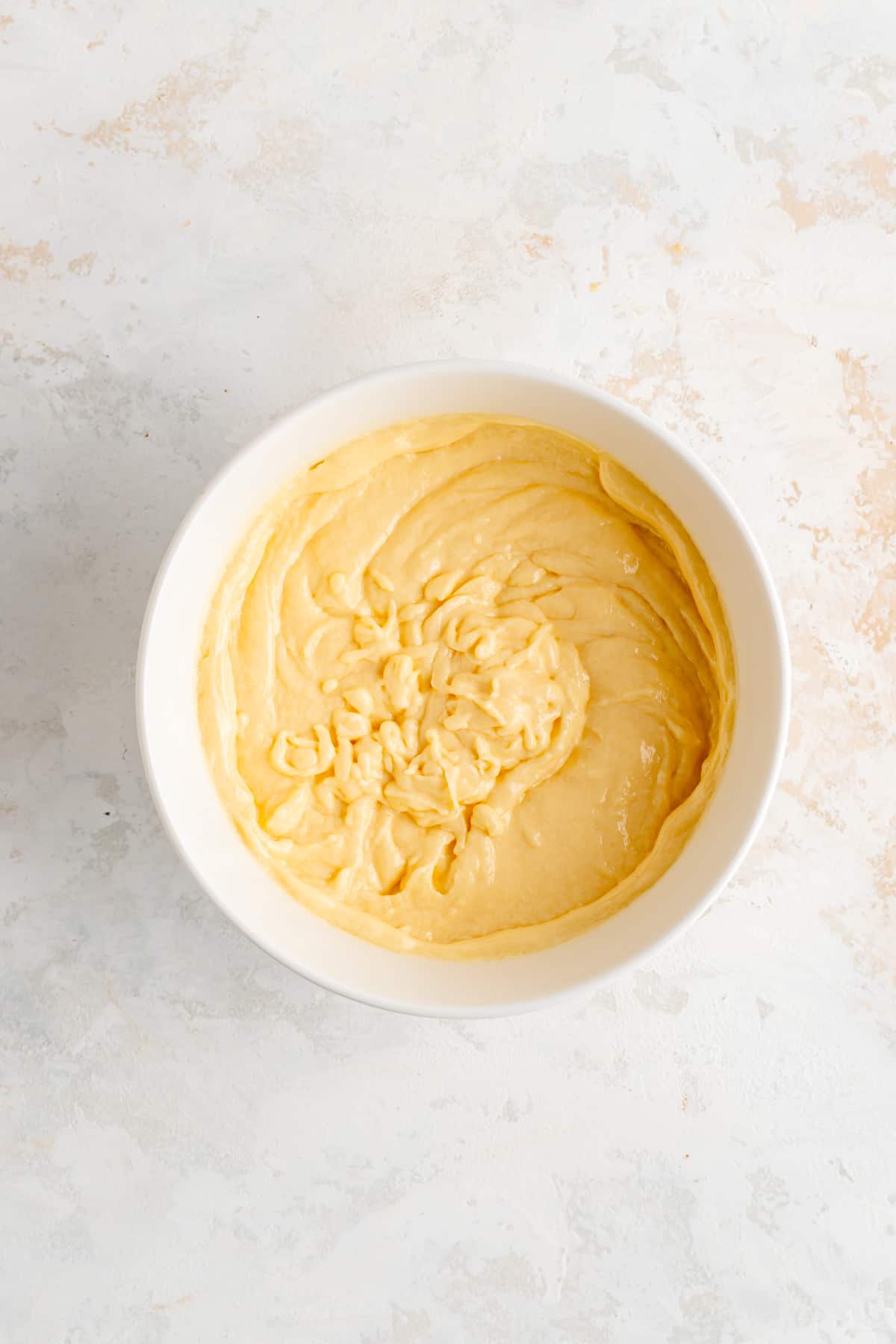 Blend the wets with the dries to form a smooth batter.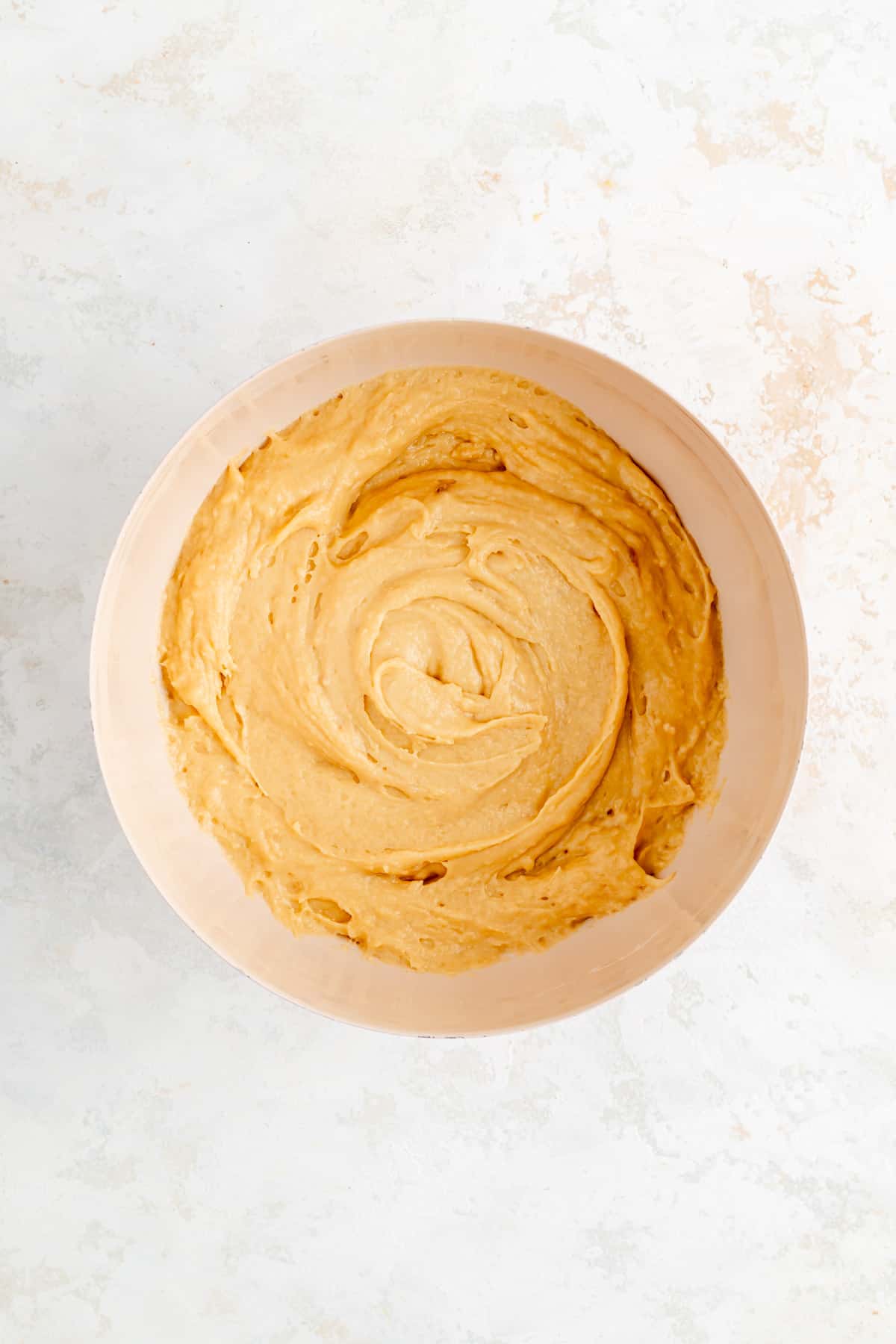 Mix in 1 cup of the streusel until evenly distributed.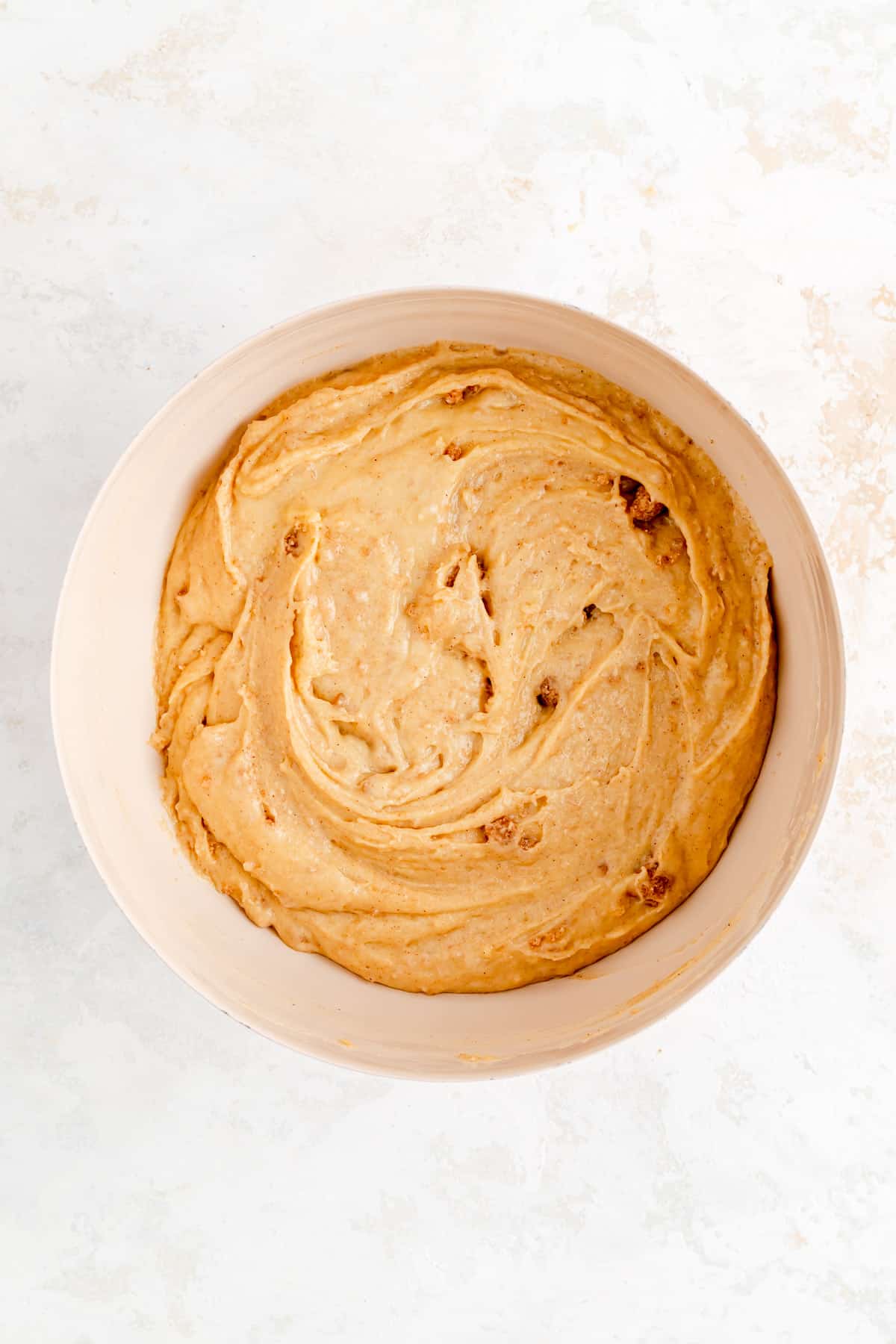 Divide the batter into the muffin cups.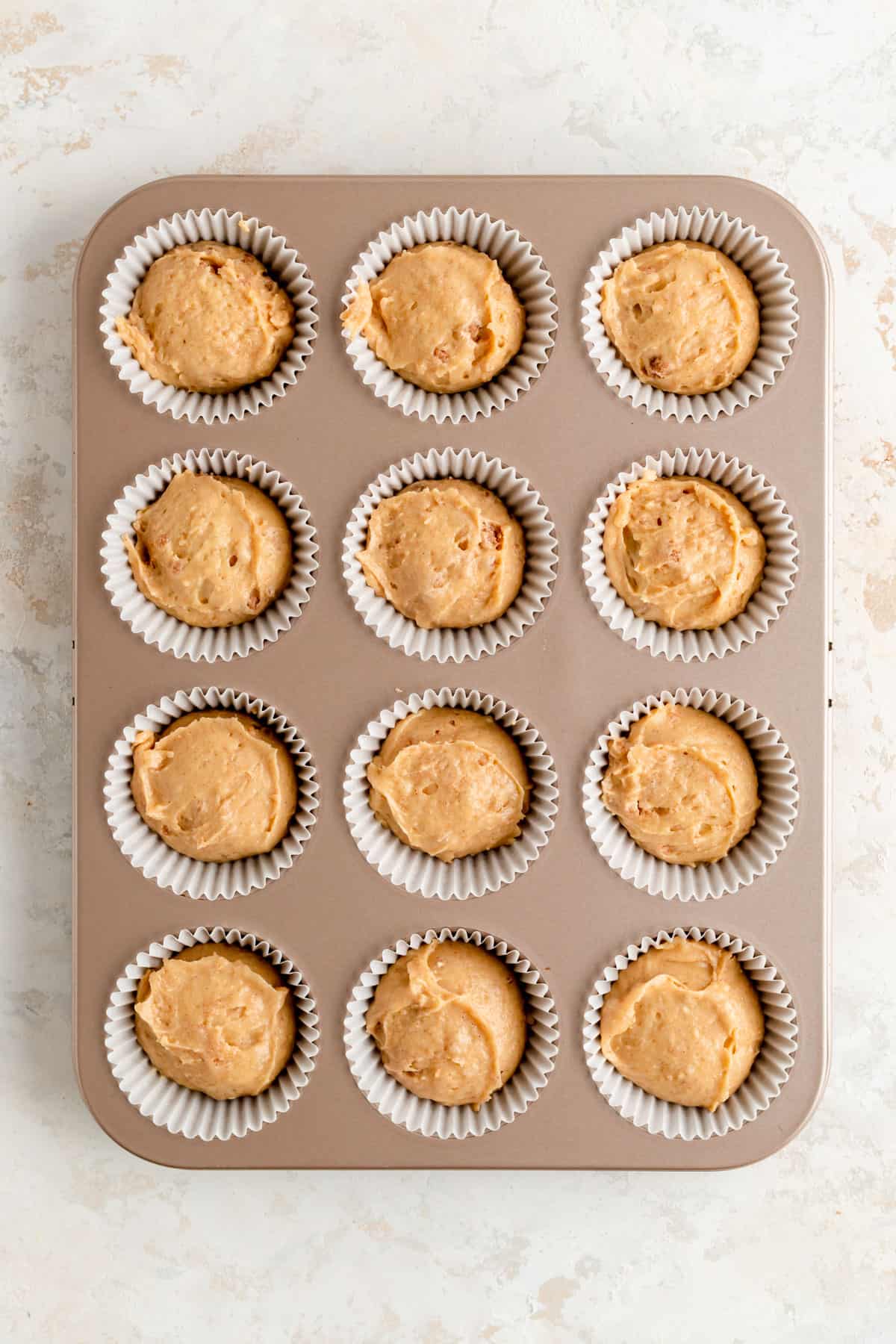 Top them generously with all remaining streusel.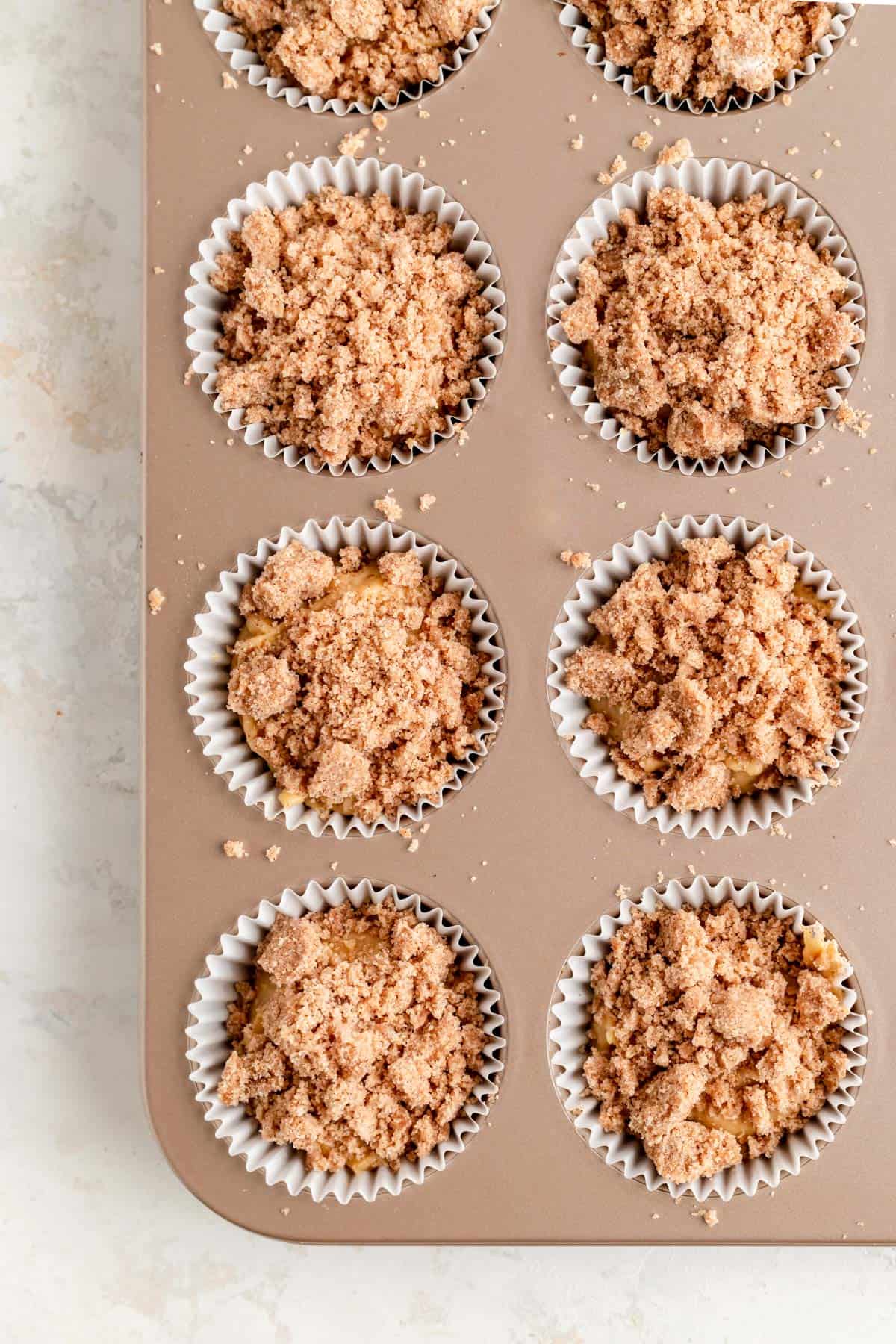 Bake until golden brown and fully set.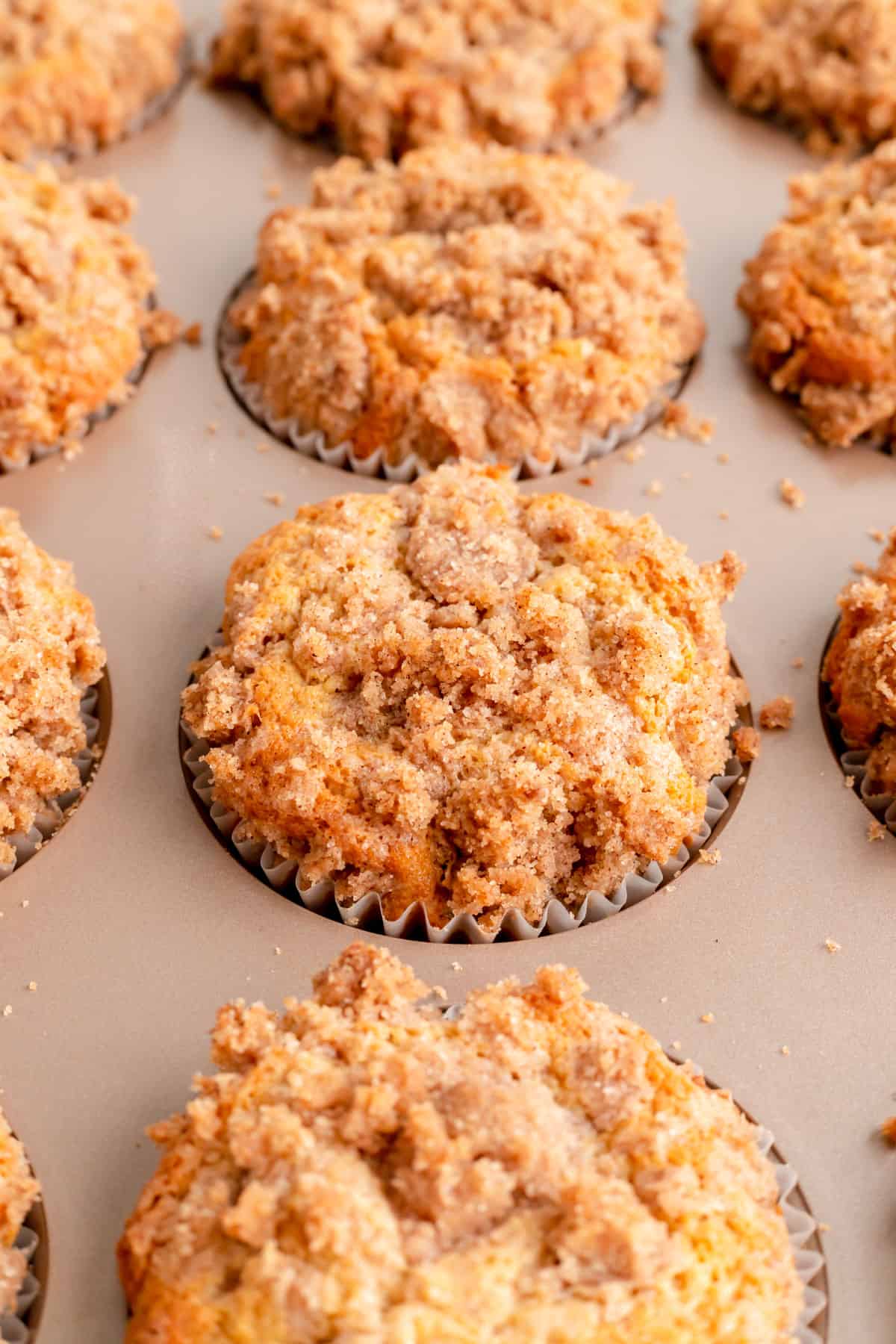 Cool, share and enjoy this perfectly spiced treat!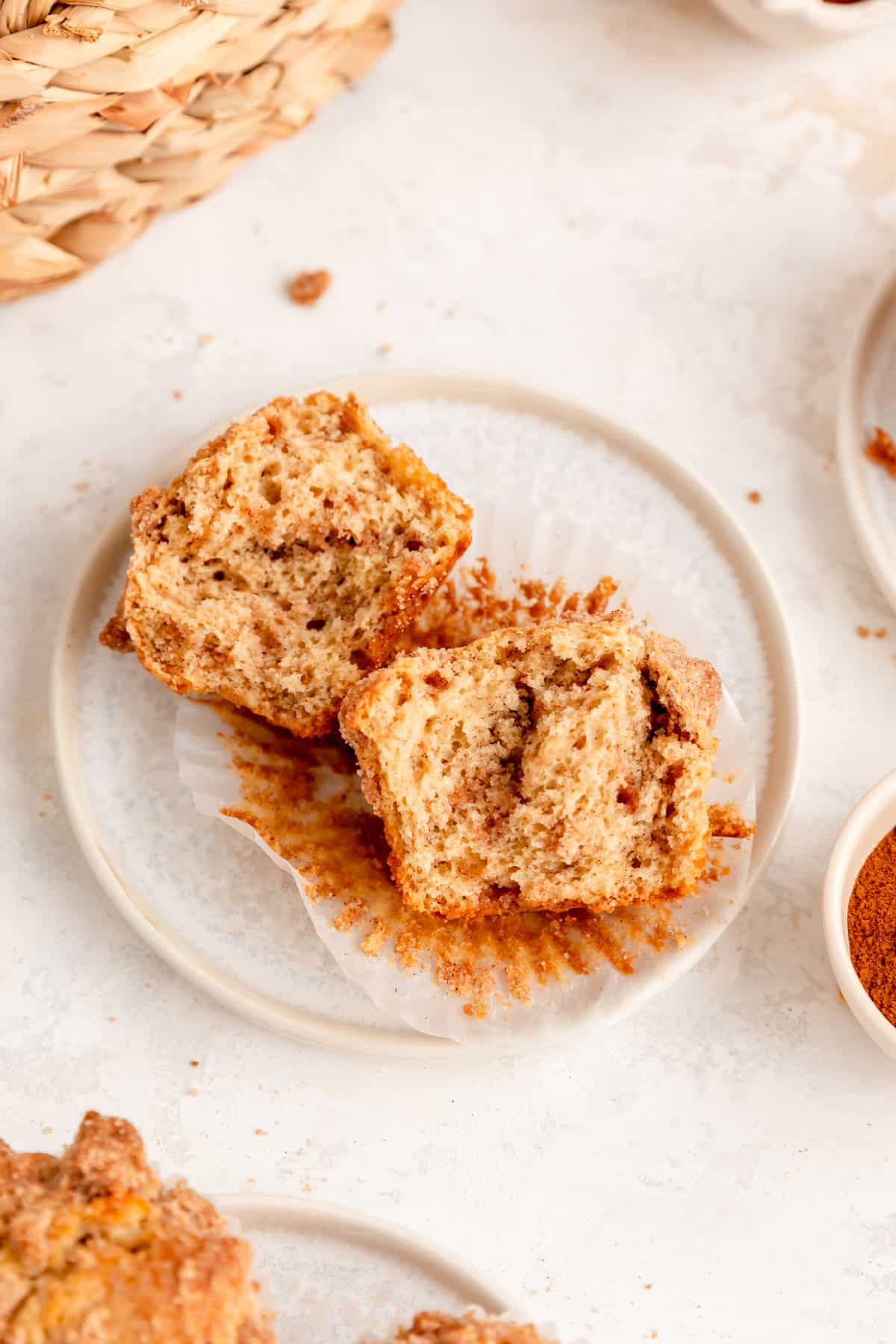 And check out the full RECIPE WEB STORY for a click-through tutorial!
Tips + FAQs
Does it matter what kind of cinnamon I use?
It definitely can! Because we're really dialing the cinnamon up in this recipe, it's worth noting whether you're using one of a spicer or a sweeter origin.

For more info on the differences and recommendation, read through the cinnamon notes in the ingredients section above!
Can I add fruit to these muffins?
Since we already have a whole cup of streusel going into these muffins, I don't recommend adding any addition fruit as the batter will struggle to hold that much stuff.

Instead, I'd recommend using a different recipe designed to hold and show off that fruit like my Cinnamon Streusel Blueberry Muffins or my Peach Cobbler Pound Cake Loaf.
Can I substitute anything for the sour cream?
While you're welcome to experiment, I can't guarantee that other moisture-giving ingredients like yogurt, creme fraiche, or milk would work in this recipe as they all have different levels of acidity, fat, and water content.

Sour cream works really well in this recipe because it's acidic, which helps to tenderize our muffins. It also adds moisture and creaminess to our batter, while allowing the batter to be thick enough out of the bowl to stand up in our muffin pan.

This translates to the perfect combination of a puffy, proud muffin top, while still having a tender and moist crumb. This magical combo is hard to imitate with a 1:1 substitute of a different ingredient, and I think you'll have better results looking for a recipe designed to be made with, for example, yogurt from start.

That said if you do decide to experiment, please let me know how it goes in the comments below!
How do you store leftover muffins?
While I always recommend enjoying all baked goods when fresh (especially because these muffins are unbelievably tasty when warm from the oven!), they will keep for up to 5 days, in an air-tight container, at room temperature.
Why did my muffins turn out dry?
There are two likely culprits in the mystery of the dry muffin.

1) Your muffins had too much flour. I always recommend baking by weight as it's far more accurate than using cups, especially with ingredients like flour. If you do bake by volume though, check out this tutorial on how to properly measure flour to make sure you're not packing too much into your cup.

2) Your muffins were over-baked. The longer we bake our muffins, the more they dry out. Make sure to check your oven temperature with a thermometer regularly. If you have, you should be good within the time listed in the recipe card. As soon as those tops are set, pull that pan out because your muffins are ready to go. If you have an instant read thermometer, you can also always check their internal temp is 190F or higher, which means they're fully baked.
---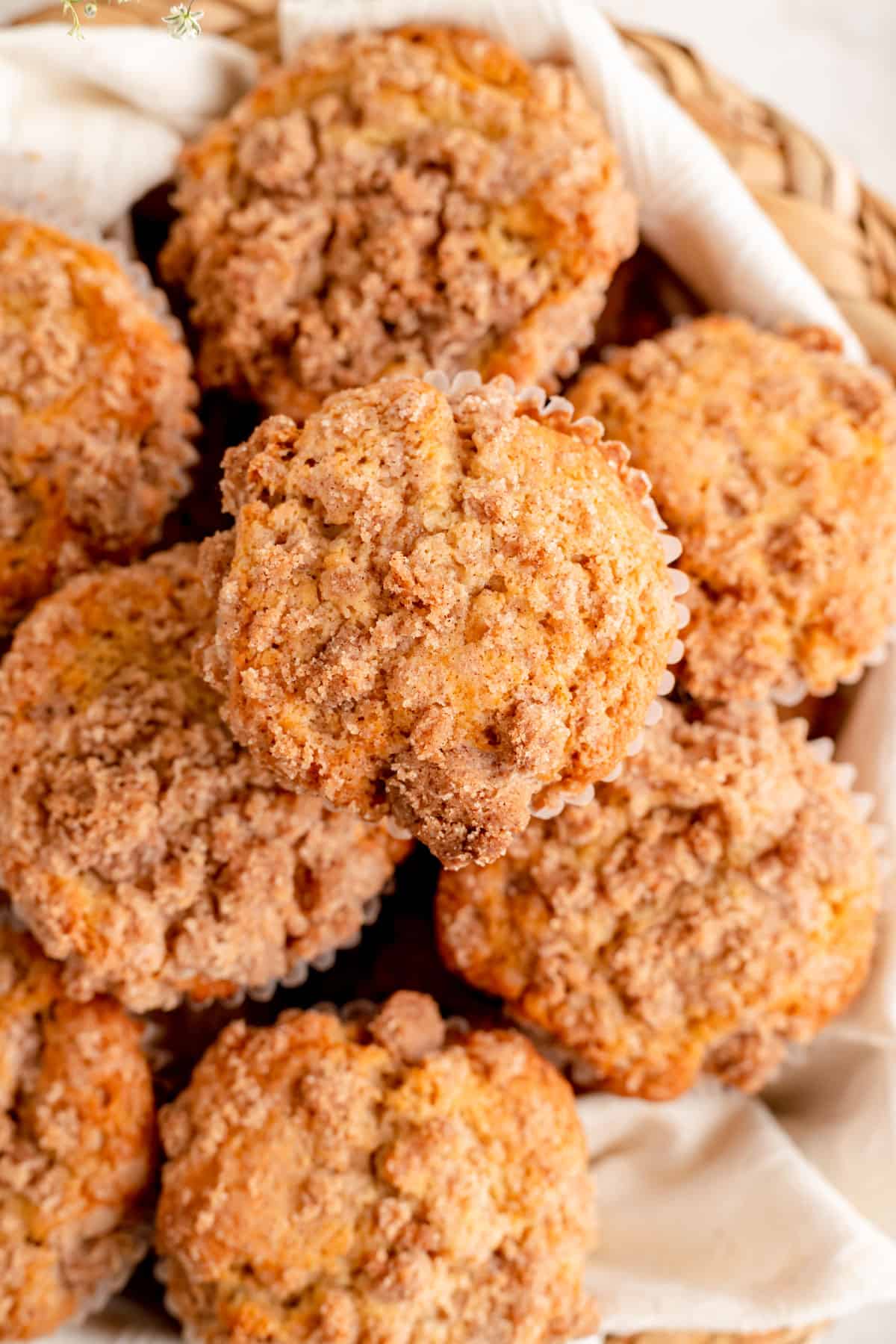 Other Cinnamon Recipes You'll Love
Craving more delicious treats? Here are a few of my other favorite breakfast sweet recipes:
And if you're looking for more cinnamony goodness, be sure to whip up these recipes soon:

⭐ If you gave this recipe a try please give it a ⭐ rating and tag me on Instagram @mint.and.mallow.kitchen so I can see what you're baking up! ⭐
📖 Full Recipe
Easy Cinnamon Streusel Muffins
These quick mix muffins start with a sour cream brown sugar muffin base, then get packed with cinnamon streusel inside and out!
Ingredients
FOR THE STREUSEL:
1

cup

sugar

½

cup

all-purpose flour

1

tablespoon

ground cinnamon

5

tablespoons

unsalted butter

(melted)
FOR THE MUFFINS:
1 ¼

cups

all-purpose flour

⅔

cup

light brown sugar

(dark works too)

½

tsp

baking powder

½

tsp

baking soda

½

tsp

salt

½

cup

(1 stick) unsalted butter

(melted)

2

large eggs

½

cup

full fat sour cream

1

teaspoon

vanilla extract
Text me the ingredients please!
Instructions
TO MAKE THE STREUSEL:
Preheat and prep: preheat your oven to 375°F and line a 12-cup muffin pan with paper cups.

Stir together dries: use a fork to stir together the streusel flour, sugar, and cinnamon in a small bowl.

Mix in butter: add melted butter to dries and use a fork to blend until large crumbs form and there are no more dry patches in the mixture. Set aside.
TO MAKE THE MUFFIN BATTER:
Combine the dries: whisk together the flour, sugar, baking powder, baking soda, and salt in a mixing bowl until thoroughly combined. Use your fingers to break up any chunks of brown sugar you see.

Combine the wets: stir together melted butter, eggs, sour cream and vanilla in a separate small bowl until well combined and fairly smooth.

Mix wets and dries together: pour the wet mixture into the dry mixture and stir until batter is uniform and smooth, with no clumps remaining.

Fold in streusel: using a spatula, gently fold 1 cup (145g) of streusel into the batter until evenly distributed (busting up any really large chunks you see).*1

Divide and top: divide the batter evenly between prepped muffin cups (about a heaping ¼ cup of batter each). Generously sprinkle remaining streusel in clumps over top of each muffin to form an almost solid layer.

Bake: bake muffins for 17-19 minutes until golden brown, and the tops feel fully set in the center when gently pressed.

Cool, share, and enjoy: cool muffins for 10-15, then gently remove them from the pan. Allow muffins to cool fully or share with family and friends while warm for the tastiest sugar and spice breakfast, coffee break, or afternoon treat in town!
Test Kitchen Tips
*1Streusel Tips: depending on how much your streusel has cooled, it may be easier or harder to keep it in clumps instead of dust.

 

To make the clumps, squeeze a big chunk of streusel together in your hand, then gently break up that chunk over top of the pan to sprinkle smaller and larger clumps evenly over the surface of the muffin.
Storage: while I always recommend enjoying all baked goods when fresh (especially because these muffins are unbelievably tasty when warm from the oven!), they will keep for up to 5 days, in an air-tight container, at room temperature.
Nutrition
Serving
1
muffin
|
Calories
311
kcal
|
Carbohydrates
44
g
|
Protein
3
g
|
Fat
14
g
|
Saturated Fat
9
g
|
Polyunsaturated Fat
1
g
|
Monounsaturated Fat
4
g
|
Trans Fat
0.5
g
|
Cholesterol
63
mg
|
Sodium
239
mg
|
Potassium
65
mg
|
Fiber
1
g
|
Sugar
29
g
|
Vitamin A
456
IU
|
Vitamin C
0.1
mg
|
Calcium
47
mg
|
Iron
1
mg